WINDFORCE Trade Fair and Conference Closes with Success
WINDFORCE 2014, the central event of the offshore wind industry, has drawn to a close yesterday on a very positive note. Over three full days, the 14 topic sessions of the conference brought together over 500 national and international experts. At the WINDFORCE trade fair running in parallel, 253 companies exhibited components, services and projects across the entire value creation chain.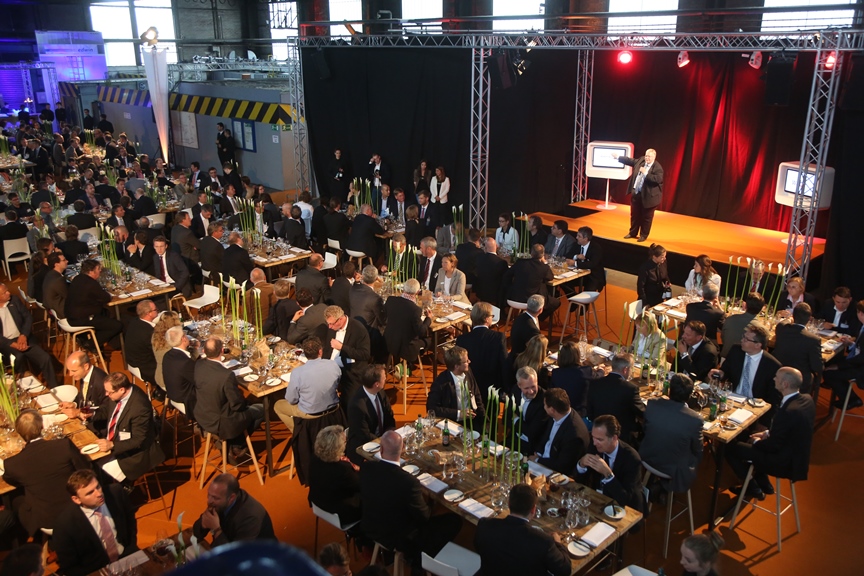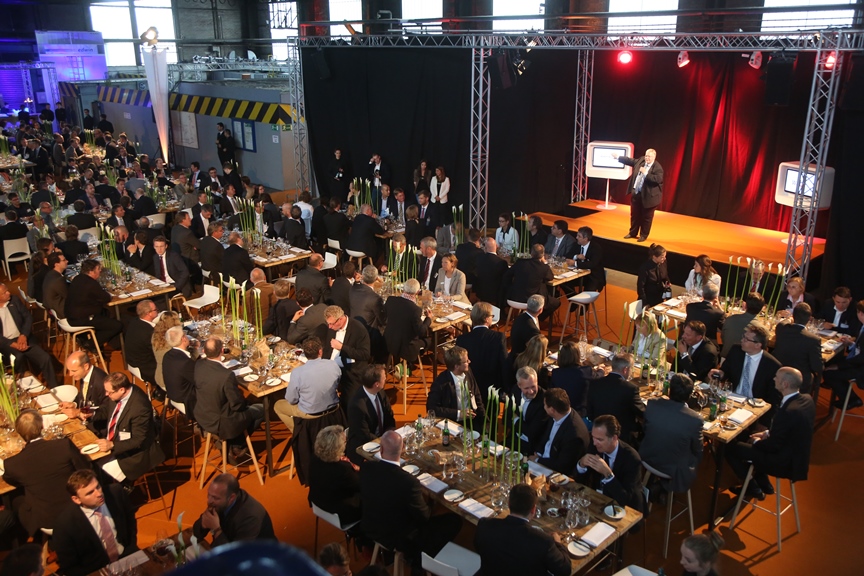 5,000 visitors from Germany and overseas
"After the successful start made by the trade fair two years ago, we're delighted that this year we were able to welcome around 5,000 visitors from the industry from both Germany and overseas, despite the difficult market environment," explains Jens Eckhoff, managing director of Offshore Wind Messe & Veranstaltungs GmbH. "The industry can now look more optimistically towards the future as it's already shown that it can not only plan projects, but it can also construct them", adds Ronny Meyer, managing director of WAB, the wind energy agency."
"In spite of the difficult framework conditions, the trade fair has developed into one of the industry's most important meeting places," says Christian Schnibbe, head of communications at wpd AG. Dr Benjamin Vordemfelde, managing director of SeaRenergy Offshore Holding GmbH from Hamburg, confirms this view: "The trade fair brings together all the industry's key players. We've held very productive talks here."
The programme for WINDFORCE 2014 also came in for much praise: not only did it merge a trade fair and conference under one roof in Bremen and include events such as flights over the North Sea, a party and the WINDFORCE Dinner, it also provided a unique opportunity for networking. "Here we're able to make contacts and reach our target groups," says Dirk Jan Hummel of the Netherlands Chamber of Commerce in Groningen. The participants of the joint stand he manned belong to Northern Netherlands Offshore Wind (NNOW), a supplier cluster engaged in the offshore wind industry.
International exhibitors and projects
In addition to the trade fair, the conference also showed its international focus. Comprehensive session blocks were devoted to international markets and projects. Here, as well as in the inaugural talks and the panel discussion on the Renewable Energies Act, calls were made for reliable framework conditions for offshore projects. "What we need is a long-term, political vision and European expansion targets until 2030," said Andrew Garrad, president of the European Wind Energy Association (EWEA), and added: "Cost reduction is feasible and we can celebrate the successes we've had to date. If we have reliable framework conditions and clear guidelines for the offshore industry, the financing of offshore projects is no problem whatsoever."
The next offshore trade fair takes place in Bremen from 7 to 9 June, 2016. Next year the organisers will be extending an invitation to attend the conference that will be taking place from 9 to 11 June, 2015. 
Press release, June 20, 2014; Image: Krampitz Communications