DNV GL to Advise on Cost Reduction in Offshore Wind Energy
DNV GL, the world's largest resource of independent energy experts (uniting Garrad Hassan, KEMA, DNV, GL Certification), will be participating at the WINDFORCE conference 2014 in Bremen between the 17th-19th June 2014 (stand C51 in Hall 5).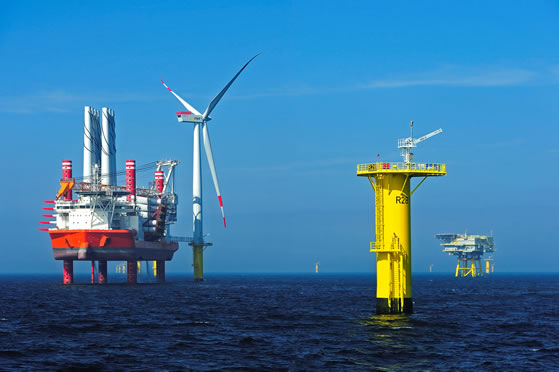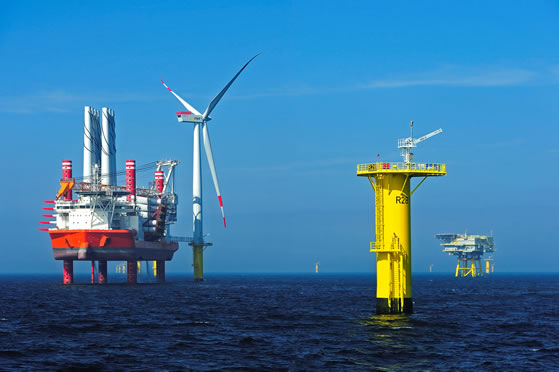 As the topic of cost reduction continues to define the offshore wind industry, bringing the overall cost of energy down is crucial to ensure a sustainable future for offshore. In order to make some demonstrable progress on cost reduction, DNV GL initiated a project to explore how much the idea of integrated design could squeeze down costs when applied to the wind turbine and support structure of a typical offshore wind project.
The results of this project identified that the cost of energy savings of at least 10% could be achieved if the industry shifts to collaborative design, engineering and procurement processes.
Peter Frohböse, Head of Section Offshore in DNV GL Germany comments: "From a technical point the assessment of our turbine and design experts clearly proves that the cost reduction potential for offshore wind is achievable in the short term. Now we need to overcome some commercial barriers to keep offshore wind as one of the major forces in the German Energiewende. This will require a good cooperation practice and trust between the different stakeholders and DNV GL is committed to being at the heart of this."
DNV GL will use the event as a platform to launch the German version of the Project FORCE manifesto, which tackles key issues such as the misalignment between the design-risk of the changes needed and the cost-reduction reward delivered by those changes.
DNV GL will also present its operation control room at the event and DNV GL's wind farm operations manager Agnieszka Kadzewicz will demonstrate how to use modern software tools to increase the visibility and monitoring of wind farms to improve performance. The demonstration allows visitors to experience the benefits of asset optimisation first-hand and provides an opportunity to find out more about DNV GL's integrated software offering in a conversation with the expert.
During the conference DNV GL will also be engaging a number of technical presentations.
Press release, June 16, 2014; Image: DNV GL