Universal Foundation 'Suction Bucket' to Be Tested this Summer
The Carbon Trust's Offshore Wind Accelerator (OWA) is joining forces with Statoil, Statkraft, EON, DONG Energy and Universal Foundation, in close co-operation with Aalborg University, to undertake installation trials of the Universal Foundation 'suction bucket' offshore wind foundation.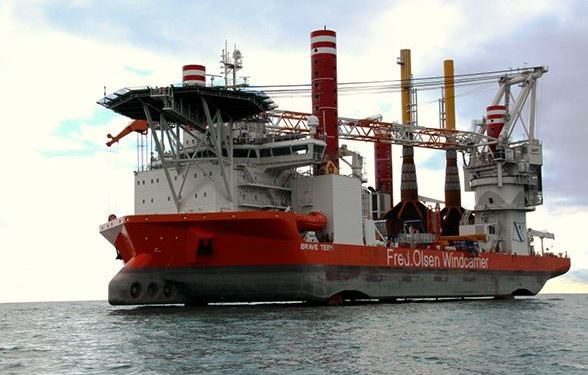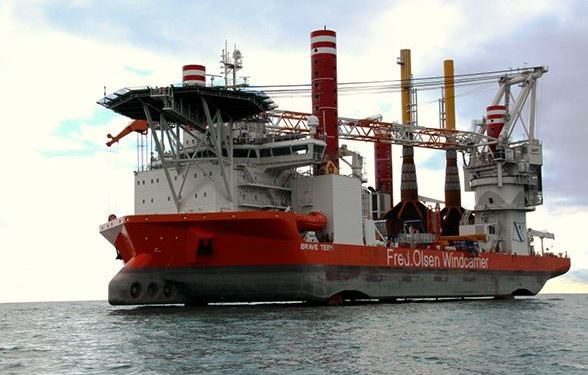 Such innovative foundation designs alone have the potential to reduce the capital costs of offshore wind energy by up to £1bn over the next decade and reduce the cost of energy from offshore wind farms by 10%.
The £6.5m joint industry trial will be executed in Q3 this year, and will see installation of the Universal Foundation 'suction bucket' together with a reference bucket at a number of different locations at the sites of three planned major offshore wind farms in the North Sea.  The foundations will be installed at each site, then withdrawn and moved onto the next site for testing.
The Carbon Trust has estimated that new lower cost foundations could save developers up to a billion pounds on the basis of new foundation designs driving a 10% reduction in the cost of energy from 2,500 offshore wind turbines expected to be deployed over the next decade.
Commenting on the trial Jan Matthiesen, Director of the Carbon Trust's OWA said:  "The 'suction bucket' foundation is a really great innovation for the industry as you can install it faster and at lower costs than conventional steel foundations. That is good for developers and for consumers as it means it brings down the cost of offshore wind energy. This trial is critical as it will determine the extent to which it can be applied for future offshore wind projects."
Jan-Fredrik Stadaas, Technology Manager for Offshore Wind in Statoil said:
"This is an important industry project, demonstrating cost reduction through industry collaboration and partnering. It represents also a de-risking activity, moving technology further and securing future cost reductions in the offshore wind market. We hope to see results from this project benefit the whole offshore wind industry, especially in the UK market."
Universal Foundation has teamed up with Fred. Olsen Windcarrier to perform the trials at sites with differing soil conditions to determine the potential range of use for the new foundation which is quicker to install and requires less steel than conventional monopile foundations.
Universal Foundation's 'suction bucket' was one of four novel low cost foundation designs that were shortlisted following an international competition run by the Carbon Trust in 2009 to discover world leading innovation in this area. Two Universal Foundation 'suction buckets' are currently installed at Dogger Bank, a Round 3 offshore wind site, where they support two meteorological masts. In addition, an offshore met. mast foundation was installed in Denmark in 2009 and a 3MW turbine on a Universal Foundation has been fully operational in Frederikshavn since 2002.
Torgeir Ramstad of Universal Foundation said: "We are very pleased to be working jointly with key stakeholders to demonstrate the potential of this unique technology, which we believe will bring substantial cost reductions to future offshore wind farms. Not only are we able to install in a wide range of soil conditions, carrying the largest turbines in deeper waters, we can accomplish installation of turbines immediately following foundation installation thus entering the production phase much faster – These are just a few of the key benefits of our value proposition." 
Press release, June 11, 2014; Image: Fred. Olsen