DolWin Beta Sails Away
Representatives of TenneT, Mitsubishi, ABB, Aibel and Dubai Dry Docks were present at a ceremony organized on the occasion of DolWin beta's departure from Drydocks World.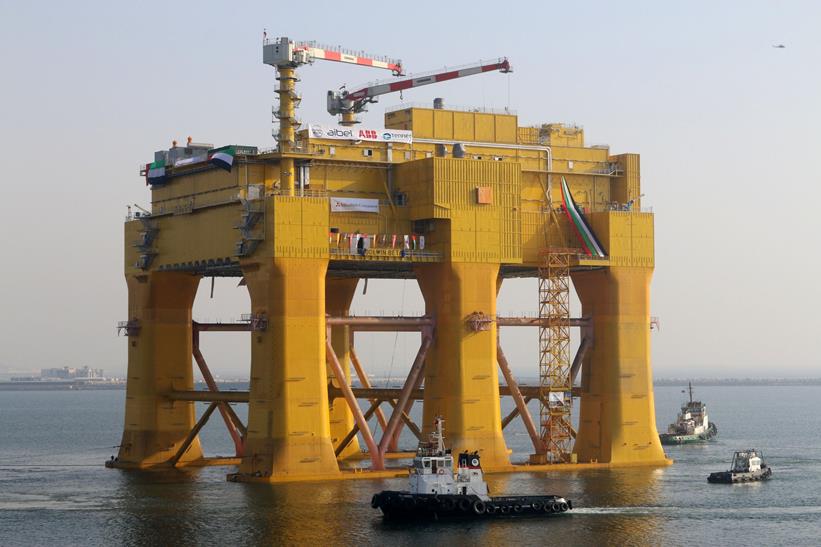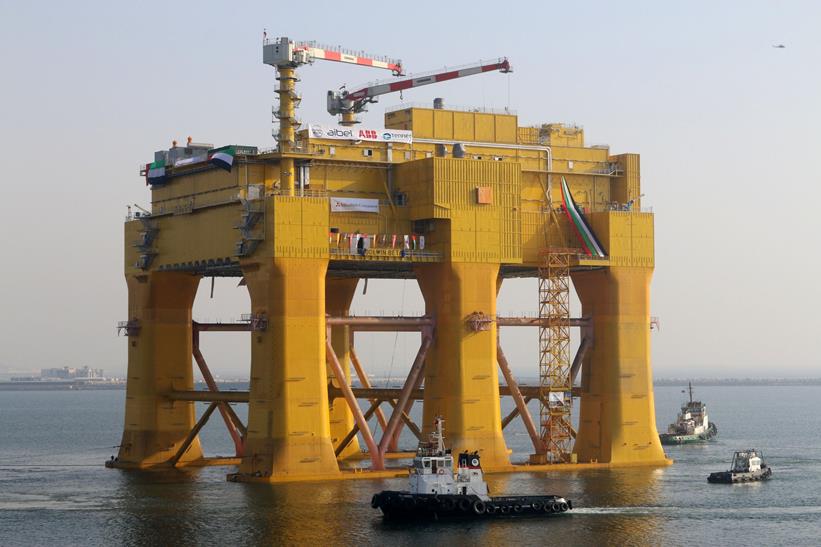 "DolWin beta is the first wind platform we have designed and built. Now that the giant is leaving its construction site, it is a milestone for Aibel," says CEO Jan Skogseth of Aibel AS.
After the name-giving ceremony, guests gathered for celebration. One of Aibel's guests was Sten Anders Berge, who is Norway's ambassador to the United Arab Emirates. Together with other guests, he celebrated that DolWin beta is now ready to leave the construction site. The team that worked in Dubai was also present at the celebration.
Aibel is responsible for the design and construction of the conversion platform. ABB will equip the platform with power equipment and cables. Drydocks World in Dubai has been contracted to carry out the construction work on behalf of Aibel.
Construction has been in progress for the past two years in Dubai. Safety statistics in the construction period are good and prove that safety work has been given high priority.
Press release, June 11, 2014; Image: Drydocks World