Ocean Energy Conference to Highlight Local Expertise
Nova Scotia is preparing to host up to 900 leaders and experts in the global marine renewable energy industry this November when the International Conference on Ocean Energy (ICOE) comes to town. The conference and Nova Scotia's sector experts are being highlighted as part of Oceans Week.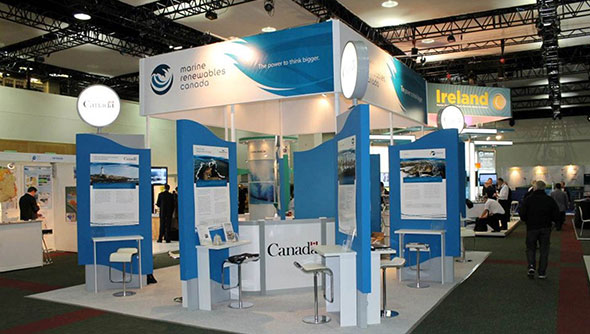 "ICOE has become the most significant event for industry-building in the global marine renewable energy sector," said Elisa Obermann, Atlantic Director of Marine Renewables Canada. "Hosting it in Halifax underscores the leadership role Nova Scotia and Canada is playing in advancing this industry on the global scale."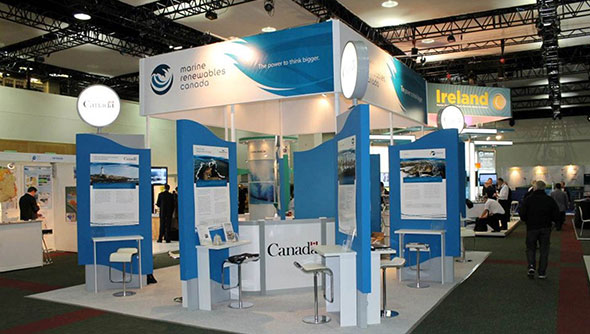 ICOE 2014 aims to connect local experts across industry, business and academia with their global counterparts to share research and technology and foster cross-collaboration. This is the first time the conference will be hosted outside of Europe.
"This conference is an exciting outcome of collaboration and partnership that we're very proud to be a part of," said Scott Ferguson, president and CEO of TCL. "ICOE will put our province and experts on a world stage, showcasing our strengths and expertise in ocean energy."
Halifax successfully attracted the conference following a competitive bidding process led by Marine Renewables Canada and Trade Centre Limited (TCL) and supported by Nova Scotia's Department of Energy in October 2012.
"Our region is becoming an important hub in the global tidal energy sector," said Tony Wright, general manager of the Fundy Ocean Research Center for Energy (FORCE). "The Bay of Fundy is one of the most powerful resources on the planet and, combined with the infrastructure, science and policy we have built around it, we are attracting investment from companies from all over the world."
The conference is a three-day event featuring a series of speaker, plenary and poster sessions that highlight industry trends and developments. Delegates will gain exposure to Nova Scotia's expertise in ocean energy with visits to FORCE, the Annapolis Tidal Generating Station and more.
Nova Scotia's thriving ocean technology sector has built an international reputation in part due to the over 200 local companies and institutions developing ocean-related products and services, the tremendous energy potential in the Bay of Fundy, and associated work through FORCE.
In recent years, revenue from Nova Scotia's oceans industry as a whole has doubled to $1 billion and accounts for over 60,000 jobs in Nova Scotia.
ICOE is the global venue for exchanging knowledge and building relationships with a goal to grow a world-wide marine renewable energy industry. First established in 2006, ICOE attracts participants from up to 40 countries and is now recognized as the world's pre-eminent industry-development event.
Press release, June 05, 2014; Image: icoe2014canada