RES Offshore to Maintain ORE Catapult's Blyth Met Mast
RES Offshore has signed an Operations and Maintenance (O&M) services contract with the Offshore Renewable Energy Catapult for the met mast installed approximately 3 nautical miles off Blyth and close to the location of the proposed nearest shore array of the Blyth Offshore Wind Demonstration Project.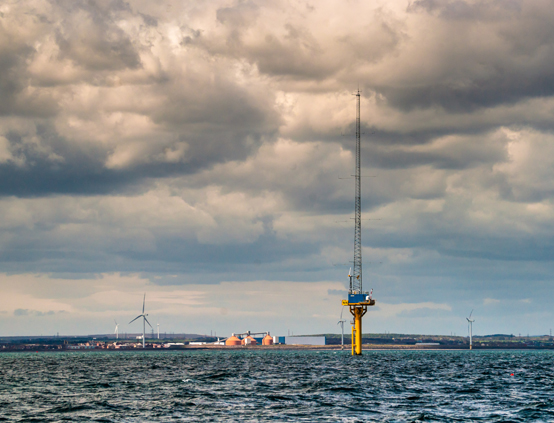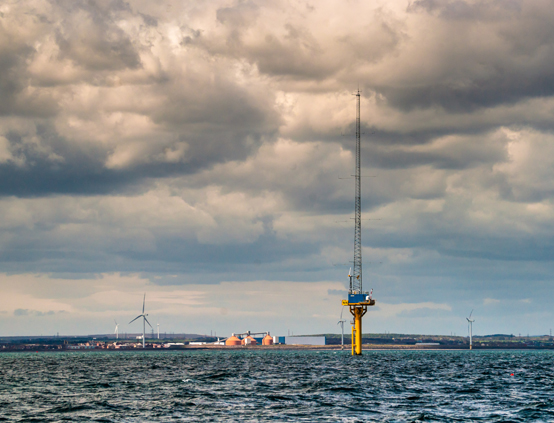 RES will be delivering scheduled maintenance, unscheduled maintenance and 24/7 remote operations for the structures, equipment and instrumentation systems including all work on the masts together with project management, data management and procurement of vessels and subcontractors.
This contract follows previous work carried out by RES Offshore as Owner's Engineer for offshore testing and snagging activities during mast construction.
RES has been selected based on its experience and expertise gained from providing O&M services to SMart Wind's Hornsea met mast, Forewind's Dogger Bank met masts and extensive repair and maintenance campaigns carried out to two further UK offshore met masts.  
Chris Morgan, CEO of RES Offshore, said: "The collection of high quality data will be crucial to the success of the Blyth Offshore Wind Demonstration Project and RES is delighted to be entrusted with this important and challenging task.  We look forward to working with the Offshore Renewable Energy Catapult on this project and to supporting them as they expand the opportunities for future R&D projects at the met mast location."
Tony Quinn, Operations Director, Offshore Renewable Energy Catapult, said: "Ensuring that we have a well maintained anemometry platform is a primary concern; it enables us to provide our clients with an efficient floating lidar validation service as well as vital wind resource and environmental data.
"During the tender process, RES clearly demonstrated comprehensive past experience and an ability to meet rigorous and demanding project requirements. I am looking forward to working with them closely over the coming months." 
Press Release, June 02, 2014; Image: Narec