E.ON to Install 180 New Voltage-Regulated Distribution Transformers
E.ON distribution system operators (DSOs) in Germany will put up to 180 new voltage-regulated distribution transformers (VRDTs) into service by the end of the year.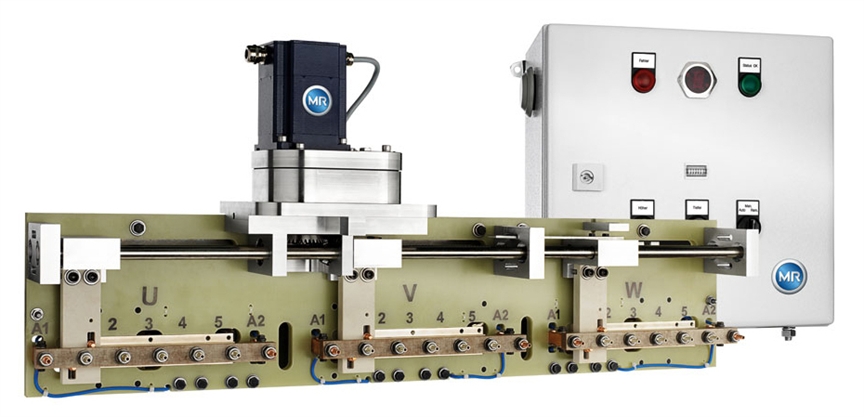 About 60 of the VRDTs, which incorporate technology from Bavaria-based Maschinenfabrik Reinhausen (MR), are already operational. The nationwide rollout, which will encompass all of E.ON's distribution systems in Germany, makes VRDT the first smart grid technology to achieve technological maturity. The technology was developed in a close partnership between E.ON and MR.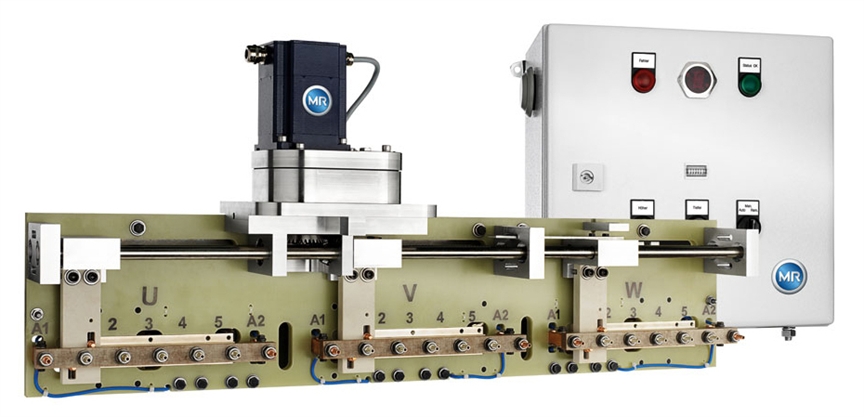 The VRDT technology developed by E.ON, Germany's largest DSO, and by MR, a recognized technology leader, sets new standards for the cost-effective integration of renewables. The German Energy Agency estimates that in Germany's low-voltage networks alone VRDTs could reduce the cost of network expansion by roughly €1.4 billion between now and 2030.
VRDTs significantly increase distribution systems' ability to handle renewables feed-in. And even when renewables feed-in is very high, VRDTs ensure stable and efficient network operations, thereby reducing the need for network expansion. As a reliable, cost-effective technology, VRDT is in harmony with the energy-policy triad, which seeks to achieve an energy supply that is secure, affordable, and environmentally friendly.
Keynote speakers at the presentation of the new technology in Regensburg were Ilse Aigner (Bavarian State Minister for Economic Affairs, Media, Energy, and Technology), Dr. Thomas König (Board of Management member at E.ON Deutschland), Reimund Gotzel (CEO of Bayernwerk AG), and Dr. Nicolas Maier-Scheubeck (Managing Director and CEO of MR). All emphasized the importance of smart technology developed in Bavaria for the nationwide Energiewende, the German term for the transformation of the energy system.
"This technology is a great example of how the Energiewende is promoting innovation," said Ilse Aigner, Bavarian State Minister for Economic Affairs, Media, Energy, and Technology. "This high-tech transformer demonstrates that smart grids aren't a vision of the future but have already become reality. By eliminating the need for some network expansion, VRDTs will reduce the burden on our citizens and communities."
"By rolling out VRDTs with MR technology, E.ON is the first DSO in Germany to deploy smart grid technology across all of its service territories," said Dr. Thomas König, member of the E.ON Deutschland Board of Management. "It will enable us to integrate renewables into our distribution networks at a much lower cost. With this technology, E.ON is making a significant contribution to expanding distributed generation and maintaining stable network fees." 
Sixty VRDTs will become operational this year in Bavaria alone, at E.ON DSO Bayerwerk. "This technology will play an important role in helping us meet the challenges of the energy future," Bayernwerk CEO Reimund Gotzel explained. "And in our grids, the future has already begun," Gotzel added. "Already, more than 50 percent of the power we transport is from renewable sources. Some 240,000 solar arrays are connected to our network, which places significant demands on network technology and operations."
In southern Germany VRDTs will help ensure stable network operations as the feed-in from solar arrays continues to rise. In northern Germany they'll help facilitate the cost-effective integration of wind power. In the service territory of E.DIS, an E.ON DSO in northern Germany, the proportion of renewable-source electricity is actually three times as high as the system's peak load.
E.ON and MR have been collaborating since 2008 to test cost-effective solutions for increasing the distribution system's ability to accept more renewables feed-in. Drawing on the results of extensive pilot projects conducted in recent years, in September 2012 MR became the first company in the world to present a technologically mature solution for VRDTs. Called GRIDCON® iTAP®, the system consists of an on-load tap-changer, a regulator, and a sensor for the low-voltage network. When combined with a transformer, the system yields a VRDT.
MR, the global market leader in voltage regulation, succeeded in meeting DSOs' exacting requirements, while at the same time offering a cost-effective alternative to expensive and burdensome grid expansion projects, which typically involve laying additional underground cables and/or erecting additional overhead lines. VRDTs incorporating MR technology are suitable for all secondary substations because MR engineers developed a solution that is neither wider nor deeper than a non-regulated transformer. Moreover, because there are no electronics in the transformer tank, GRIDCON® iTAP® is a maintenance-free technology with a long operating life.
"The close collaboration between E.ON and MR engineers enabled us to develop a product that best meets DSOs' requirements," MR CEO Dr. Nicolas Maier-Scheubeck said. There are noteworthy parallels between E.ON and MR's partnership to develop VRDT technology and the development of the first on-load tap-changer in the 1920s. Back then, Oberpfalzwerken, a utility in southeast Germany whose successor entities are now part of E.ON, and MR worked together to develop a technology that remains integral to today's transformer and through which flows more than half of the electricity consumed worldwide.
Press release, May 28, 2014; Image: Maschinenfabrik Reinhausen