Harland and Wolff Tests Its Equipment
Harland and Wolff have performed the World's heaviest single point WaterLoad test at the shipyard facility in Belfast, United Kingdom.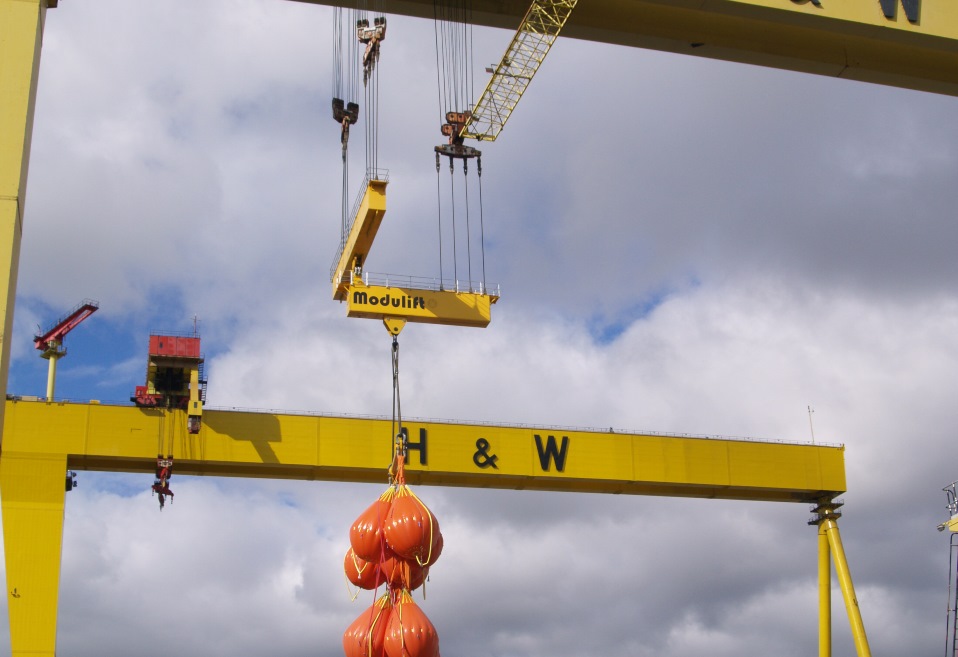 The massive Samson gantry crane lifted 774 tonne load in order to certify Harland and Wolff's latest spreader beam arrangement. The spreader beam has been a strategic investment to support the company's handling capability for large offshore structures such as jackets and offshore modules.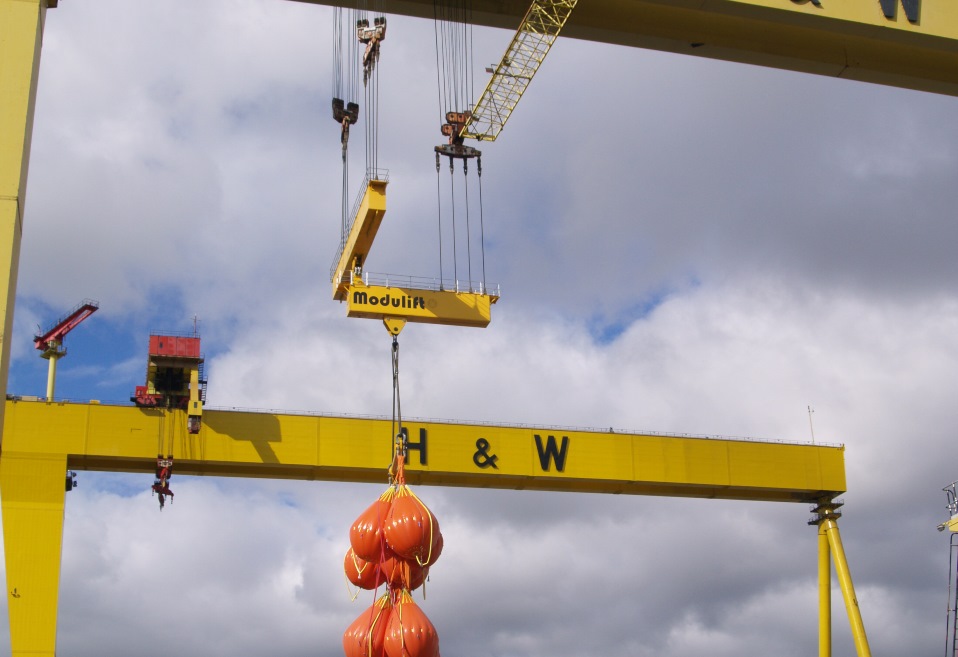 The load test bags were provided by Unique Seaflex who are specialists in marine air lift buoyancy bags and water load test weights. They provided 24 bags of various capacities which when filled with water provided the total load of 766 tonne which is the world's heaviest single point WaterLoad test.
The actual test was over in a matter of minutes however each water bag took 20 minutes to fill. The test equipment had a wireless link from the lifting gear shackles to a remote load monitoring station to observe the incremental loading.
Harland and Wolff Construction Manager Chris Matthews said: "This is an important milestone in Harland and Wolff's heavy lifting capability for offshore fabrication projects. The spreader beam combination is purpose designed for the lifting of jackets onto barges, but can be used in a variety of configurations for a range of heavy structures."
Harland and Wolff continue to invest in its heavy engineering facility and look forward to utilising the new lifting capability on future projects.
Press Release, May 23, 2014; Image: harland-wolff