Aberdeen City Council: The Granite City Continues to Be Home of Renewables
Aberdeen City Council is disappointed that the

All-Energy conference is moving

out of the city, but remains confident that the Granite City continues to be the home of the renewables and broader energy industry.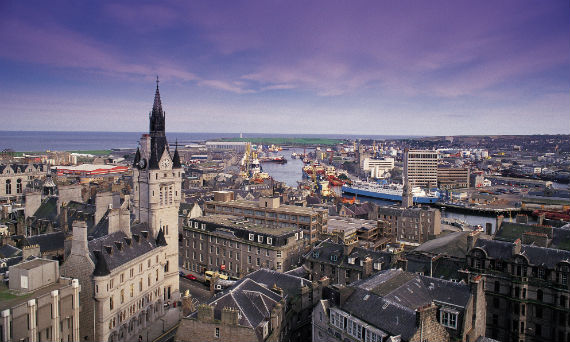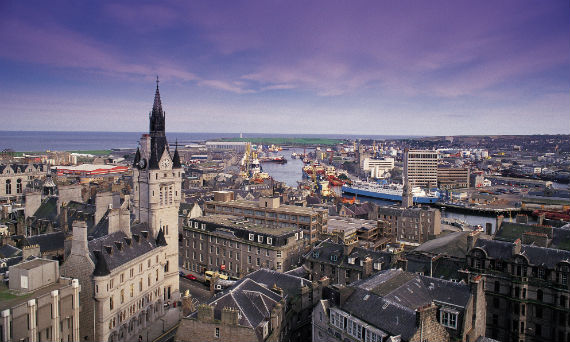 The council, working in partnership with the Aberdeen Renewable Energy Group (AREG) plans to continue promoting the city as a renewables capital and working to attract and develop more renewables conferences and exhibitions at the Aberdeen Exhibition and Conference Centre, as well as encouraging the development of new businesses and technologies.
Council leader Jenny Laing said: "I am sure that many businesses and research organisations will be extremely disappointed by this news. Aberdeen is a global energy hub and the renewables capital of Europe. It is renowned as a skills and knowledge base, as well as for the pioneering projects being carried out here.
"Our Aberdeen Hydrogen Bus Project, which will be officially launched tomorrow, and the European Offshore Wind Deployment Centre are just two of many projects being carried out which the council is involved in. Add the almost 1,000 companies working in the energy field in the Aberdeen city region alone, and you have an incredible driving force and supply chain concentrated in this area.
"We are in ongoing discussions with an international development agency for the establishment of a world renewables research centre, focussing on progress in Aberdeen and confidence in the sector locally is high.
"It is, of course, disappointing that Reed Exhibitions has chosen to move All-Energy to the Central Belt. Although the organiser is the commercial owner of All-Energy, it was borne of a concept developed and grown by Aberdeen City Council and AREG, in conjunction with the Aberdeen Exhibition and Conference Centre."
Councillor Laing added: "Aberdeen is booming. It is growing at an incredible rate and attracting huge levels of investment, while attracting major players in the energy industry to set up headquarter offices here. Aberdeen International Airport is one of the fastest growing in the UK and is regularly announcing new routes. This city is a global energy hub, it is the place to be if you want to do business in the energy industry."
Aberdeen City Council believes that future marine developments, including floating offshore wind production, present exciting opportunities. The council has signed a memorandum of understanding with an English company to further city-friendly vertical axis wind turbines. Plans for a solar farm are also in the pipeline.
Enterprise, Planning and Infrastructure director Gordon McIntosh said: "We understand that Reed wanted to change direction and change the format of the show. We will be continuing our ongoing work with AREG and Scottish Renewables to develop new renewables events in Aberdeen, which will follow the structure of All-Energy, the original concept for which it was created and developed by Aberdeen City Council and AREG.
"There's a huge amount happening in renewables in Aberdeen, including the EOWDC and the Aberdeen Hydrogen Bus Project, as well as proposals for floating turbines and vertical wind access turbines.
"We will deliver a hydrogen infrastructure in Aberdeen in 2014, including establishing Scotland's first commercial scale hydrogen refuelling system, and driving the development of hydrogen technologies as part of the bus project. Our very realisable ambitions are mapped out in our Hydrogen Strategy Framework, which was endorsed by UK energy minister Ed Davey at All-Energy last year. There is comparatively nothing else being carried out on this scale in the UK. Aberdeen is definitely the place to be if you want to do business in renewables.
"This is exactly why we restructured AREG, to ensure more resources were available to AREG and that it was in a stronger position to deliver more projects and events. That is what we are looking to do now and have been working on for some months."
AREG's chief operating officer, Morag McCorkindale, said: "It is deeply disappointing because with more than 900 energy companies and an unrivalled supply chain in Europe, Aberdeen is the natural home for All-Energy. However, AREG and Aberdeen City Council are working closely with Scottish Renewables to develop flagship renewables events as part of our continued drive to build the city's status as a global energy capital, accelerate the growth of the local renewables supply chain and deliver new renewable energy projects together."
Jenny Hogan, director of Policy at Scottish Renewables, said: "Although this is disappointing news for Aberdeen, Scottish Renewables, working with key sponsors such as AREG and Scottish Enterprise, are committed to bringing Scotland's largest Offshore Wind & Supply Chain event to the city again in January next year.
"With Aberdeen's vast experience in the offshore and subsea sectors, Scottish Renewables still sees the city as the natural home for our Offshore Wind conference and we look forward to bringing over 800 delegates and more than 50 exhibitors to Aberdeen in January."
Jan Falconer, Orkney Islands Council's head of Strategic Development and Regeneration, said: "Becoming a member of AREG complemented the council's membership with Energy North and is consistent with the efforts of Orkney Renewable Energy Forum. It has opened up exciting new opportunities for both Orkney and AREG to build on their network of contacts and to collaborate for mutual advantage."
Several announcements about plans for new renewables projects in Aberdeen will be made during the conference, as well as in the plenary sessions.
The hotel industry in Aberdeen is extremely buoyant and it is recognised that there is a shortage of bedrooms, but that shortage is being addressed so it is particularly disappointing that accommodation has been cited as a reason for moving the conference out of the city. Last year alone, 294 hotel bedrooms were completed, 168 were under construction and detailed planning consent was granted for a further 384.
Since January, further planning applications have been received for a 125-bedroom four star hotel as part of the Marischal Square proposals, a 200 bedroom hotel on the ABZ Dyce site, and a 150 bedroom hotel at Aberdeen International Business Park in Dyce. Further planning applications are pending for a four-star hotel, with options for a further two hotels, providing approximately 500 bedrooms at the proposed new AECC at the Rowett site, and a proposal of application notice for a hotel of unspecified size at Hazlehead.
Press Release, May 23, 2014; Image: visitscotland