Installation of Eneco Luchterduinen OWF's Innovative Foundations to Start in July
In early July, Van Oord will commence the offshore installation of the 43 foundation piles for the Eneco 

Luchterduinen Wind Farm, the third Dutch offshore wind farm, which will be utilizing innovative new design elements with regard to its foundation piles.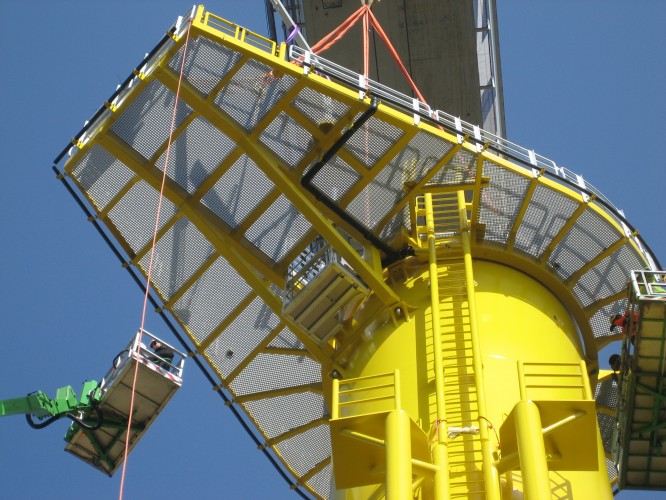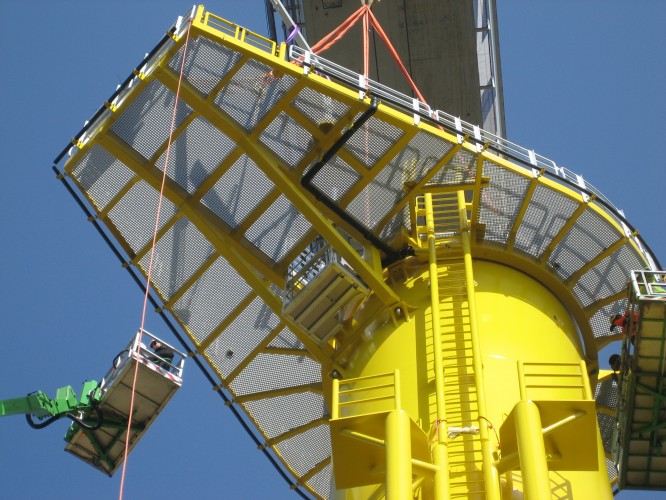 While the tower and foundation components of offshore wind turbines have been connected by means of a transition piece measuring several meters in height, Eneco Luchterduinen will be one of the first wind farms that will forego transition pieces, in favor of foundation piles in which this component is fully integrated. This innovation not only requires less material, but also reduces costs due to the shorter offshore installation process.
A key element of the design, conceived by the main contractor of Eneco Luchterduinen Wind Farm, Van Oord, is the greater height of the foundation piles, which will extend 17 meters above the water surface instead of about 4 meters as has been the case previously. The main innovation in the design is the fact that the flange connection between the turbine and the foundation pile can directly sustain the impact of the pile driver.
Furthermore, the components of the former transition piece, such as the ladders and platform, will now be connected to the pile offshore, after completion of the pile driving process. This will remove the challenge of having to design mounting structures for these components that can withstand the substantial force of the pile driver.
The foundation piles will be constructed by Sif Group in Roermond. Smulders Projects in Antwerp will then weld the mounting structures onto the piles. Last month, this company installed the top part of a foundation pile to test the method that will be subsequently used to mount components such as ladders, boat landings and platforms; a process that will have to be carried out 43 times at sea during the construction phase.
The tests were completed successfully and will contribute to efficient offshore installation in the future. A few minor adjustments will be implemented to optimize the installation process.
The offshore high voltage substation (OHVS) will be installed in the spring of 2015, followed by the 43 wind turbines. The Eneco Luchterduinen Wind Farm will be operational by the end of 2015, when it will generate green electricity for nearly 150,000 households.
The wind farm is a joint operation between the Japanese company Mitsubishi Corporation and energy company Eneco.
Press Release, May 12, 2014; Image: Eneco