Alstom to Introduce Its Latest Technology at EWEA 2014

Alstom will introduce its latest technologies and wind power solutions, which aim to lower the cost of wind energy, during European Wind Energy Association (EWEA) annual event to be held on 10-13 March 2014 in Barcelona (Hall 6). 
Onshore technologies: POWEROF3™
In onshore wind technologies, Alstom will present its upgraded ECO 100 platform, result of more than 30 years of experience in wind turbine design.  With rotor diameters of 100 meters, 110 meters, and 122 meters, Alstom's robust ECO 100 Platform wind turbines offer a high yield and outstanding efficiency across all wind classes. This range allows developers to select the best rotor location for each specific site. The combination of two or even three of these wind turbines models at the same wind farm has been named by Alstom as "POWEROF3™".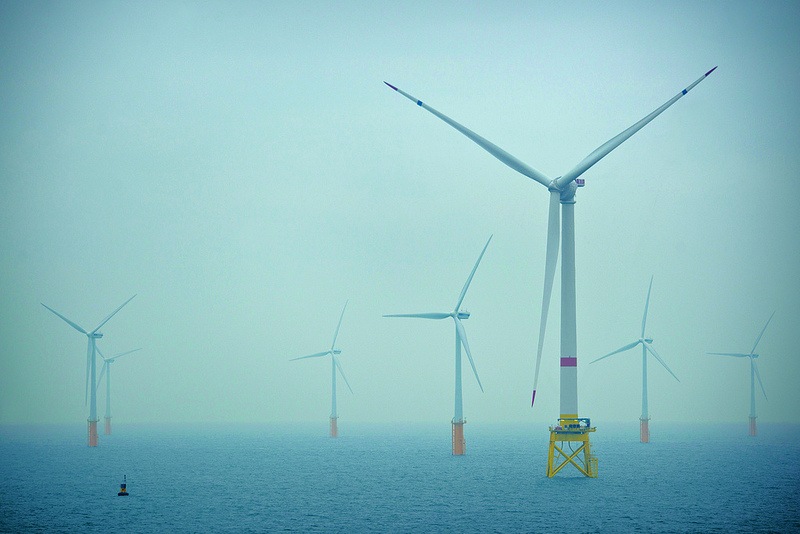 This unique offering optimises each project's capacity factor by up to 20% whilst reducing its Balance of Plant costs by 15%. In addition, Alstom provides common spare parts, standardised operation and maintenance procedures for the whole site, allowing a lower cost of energy in a wide range of wind projects.
Offshore: 6-MW Haliade™
In offshore, all the focus will be in the 6-MW Haliade™ 150, the first new-generation offshore wind turbine and the largest offshore wind turbine ever installed in sea waters. Thanks to its 150-metre rotor (with blades stretching 73.50 metre), the turbine is more efficient since its yield is 15% better than existing offshore turbines, enabling it to supply power to the equivalent of about 5,000 households.
This new-generation wind turbine operates without a gearbox (using direct drive). Thanks to a permanent-magnet generator, there are less mechanical parts inside the device, making it more reliable and thus helping to reduce operating and maintenance costs. Lastly, the Haliade 150 also features Alstom's PURE TORQUE® design, which protects the generator by diverting unwanted mechanical stress towards the tower, thereby optimising performance.
"Our continued investment in new generations of powerful and reliable wind turbines allows us to substantially improve the efficiency and reliability of our turbines in all wind onshore and offshore conditions, thus lowering the cost of wind energy," said Yves Rannou, recently appointed Senior Vice President Wind for Alstom.
 With over 30 years of experience in wind power, Alstom provides global energy solutions, from developing, designing and setting up wind farms to supplying and maintaining wind turbines. To date, Alstom has installed more than 2,500 wind turbines in 150 wind farms around the world representing 4,500 MW of total capacity. Alstom's wind business headquarters and its R&D global centre are based in Barcelona.
Press release, February 11, 2014; Image: Alstom