Lawsuit Filed against NSTAR's Contract with Cape Wind, USA

Town of Barnstable, local businesses, residents, and the Alliance to Protect Nantucket Sound (APNS) filed a lawsuit to the U.S. District Court yesterday against NSTAR's no-bid contract to purchase electricity from Cape Wind offshore wind farm.
The lawsuit against Massachusetts regulators, NSTAR, and Cape Wind says that the State discriminated against out-of-state power companies – despite their lower costs – by pressuring NSTAR to buy power from an in-state energy company, Cape Wind at three times the price of competing out-of-state green energy. According to the APNS, Massachusetts regulators also exceeded their authority in setting wholesale rates for this contract, an action reserved for the Federal Energy Regulatory Commission (FERC).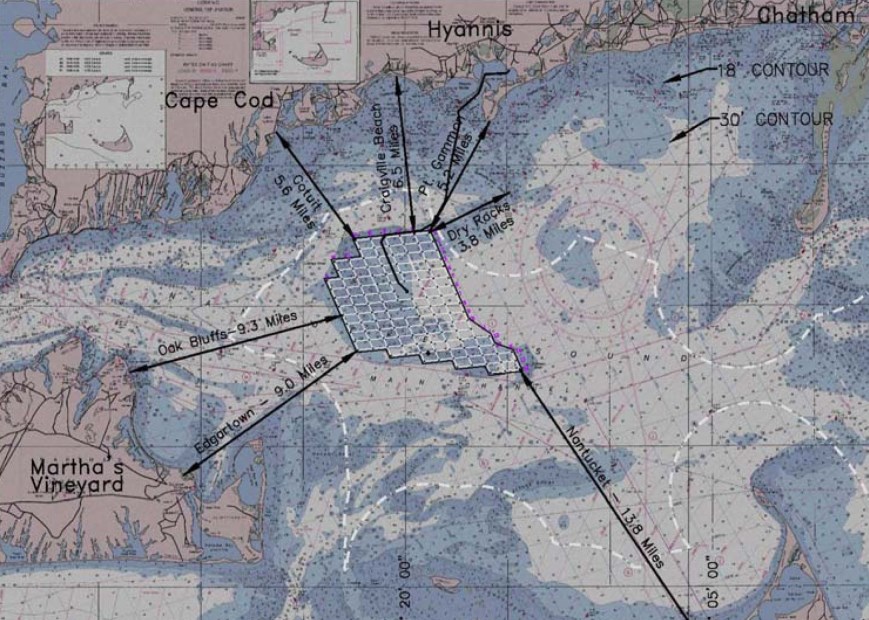 "This state action was illegal for two independent reasons. First, it constituted illegal discrimination in favor of an in-state business, in violation of the dormant Commerce Clause of the U.S. Constitution," the suit alleges. "Second, it constituted illegal regulation of wholesale electricity sales, in violation of the Federal Power Act and the Supremacy Clause of the U.S. Constitution." The APNS stressed that states may not promote green power by "dictating that such projects receive favorable rates and terms for their wholesale electricity sales."
The suit states that NSTAR sought to comply with the Massachusetts Green Communities Act requirement that a percentage of power come from renewable sources by buying green energy that was cheaper than Cape Wind. However, the complaint alleges that state regulators refused to support NSTAR's long-sought merger with Connecticut power company, Northeast Utilities, until NSTAR contracted to buy the higher priced Cape Wind power.
"According to NSTAR's own estimates, the unconstitutional NSTAR–Cape Wind contract will increase the electricity bills of NSTAR customers by nearly one billion dollars over the life of the contract," the suit alleges.
---
Source: Alliance to Protect Nantucket Sound, January 22, 2014; Image: DOI