L-3 SAM Electronics to Supply Electrical System for DanTysk Accommodation Platform

L-3 SAM Electronics, together with its associated L-3 companies, has announced that it has been awarded a major contract for the supply and installation of the electrical system package on DanTysk accommodation platform.
The platform is being built in Kiel, Germany, by Nobiskrug of Rendsburg as part of the DanTysk offshore wind farm project jointly developed by Stadtwerke München (SWM) and Vattenfall.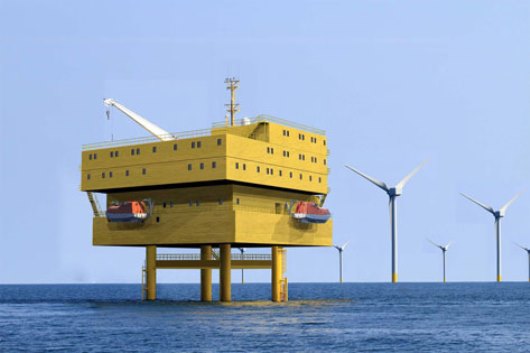 The accommodation platform for the new wind farm is designed to permanently support O&M personnel for DanTysk with fully equipped individual living quarters that will include general communal and leisure areas, as well as a medical treatment room, technical support space, and offices for management and specialist support staff.
"The DanTysk award marks significant growth opportunities for the L-3 Marine & Power Systems (M&PS) working group led by L-3 SAM Electronics, which includes L-3 ELAC Nautik, L-3 FUNA Global Safety Systems and L-3 JOVYATLAS," said Juergen Meyer-Pepel, vice president of L-3 SAM Electronics. "Collectively, we provide turnkey technical solutions for the development and maintenance of offshore wind energy farms and associated platforms and are very pleased to be leveraging our capabilities to support this latest renewable energy effort."
L-3 SAM Electronics' scope of supply for the 2,500-square-meter platform covers provision of low-voltage switchgear and uninterrupted power supplies inclusive of cabling, all internal communications, IT, entertainment amenities and advanced safety facilities consisting of an automated remote control and monitoring system with alarm functions. Other equipment includes navigational and general lighting systems, type-approved sea marking components, GMDSS communications and a radar system.
[mappress]
Press release, January 14, 2014; Image: SAM Electronics