FoundOcean Leads Latest Wind-Industry Development Off the UK's Northeast Coast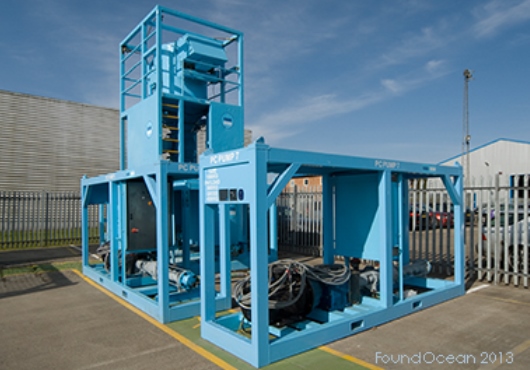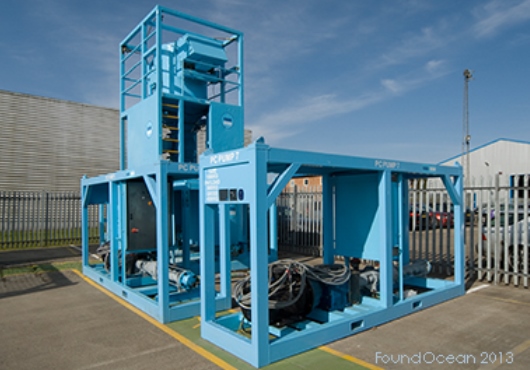 FoundOcean has started work on a ground-breaking offshore wind farm off the northeast coast of the UK. The wind farm is using the latest design in Transition Pieces, adopting a bolted-flange connection for all of the 73 turbine foundations.
As well as the bolted-flange, the Transition Pieces are also being secured using a high strength grout which is capable of being mixed and pumped using a high-output Recirculating Jet Mixer (RJM). When complete, the wind farm will produce 219MW, enough to power 170,000 homes.
The award follows a very successful onshore trial to demonstrate that FoundOcean could exploit its 25m3 per hour-output RJM to mix Parex 100 Newton grout. In achieving this FoundOcean has taken another significant step towards industrialising the grouting process, when using high strength materials which are normally associated with the much slower batch mixing process.
The primary focus for FoundOcean has been, and still is, to deliver the right grout materials to customers using the most efficient grouting system. To date the market has demanded blended aggregate materials, with only Ormonde, Thornton Bank and Borkum West II being the exceptions by using bulk Portland cement. Up until now cementitious based blended aggregate materials, need to be transported and mixed in batches to prevent segregation and to ensure the quality of the final material. What Parex has achieved in the formulation and preparation of their 100 Newton Grout material has meant that FoundOcean can now offer a high-strength solution which can be transported and delivered in bulk without risk of separation. The benefit of this is that for each trip offshore FoundOcean can transport more material and grout more foundations more quickly than ever before.
Damien Murphy, Engineering Director for FoundOcean explains why this is such a radical step for the renewables sector: "The non-separating Parex material enables FoundOcean to transport it in silos and therefore, we can use our silo-fed RJM mixer. This will reduce cement resupply runs and nearly quadruple current high-strength grout output rates, contributing to a significant reduction in the time it takes to grout a foundation." 
Press release, November 19, 2013