First AREVA Wind Turbines on Their Way to Global Tech I Site (Germany)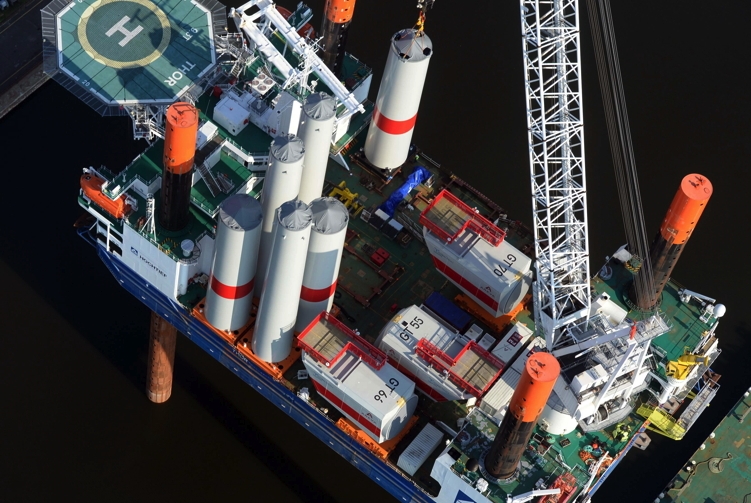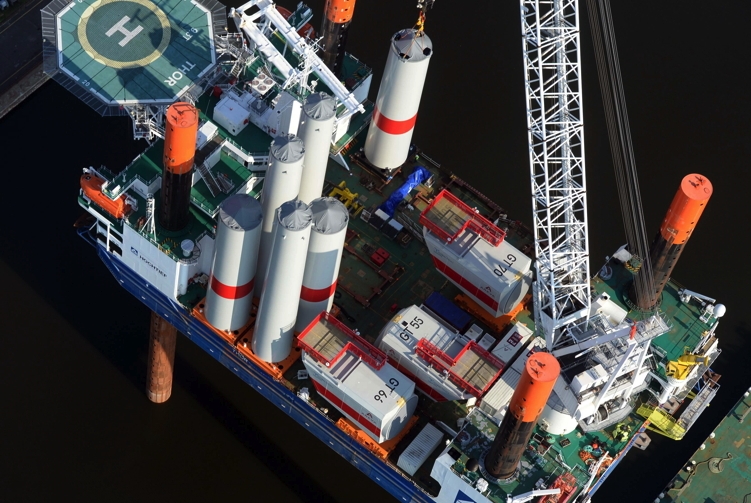 The jack-up platform Thor, owned by HOCHTIEF Solutions, is heading to the Global Tech I construction area, carrying three wind turbine towers and gondolas. The vessel will reach the North Sea wind farm in about one day and then start the installation.
The towers come in three sections and are transported in an upright position. Thus, the total number of trips is reduced, as more components are transported at once.
Also, this minimizes the construction time as raising components to an upright position is no longer required. Instead, the 500-ton offshore crane can directly lift the components, and the almost 70-meter high tower can be installed quickly.
In the coming months, Thor will continuously commute between Bremerhaven and the construction site. The next components are already available for pickup on the Stralsund pontoon at the terminal area of the ABC Peninsula.
Commissioning of the first wind turbines and power supply via the interim connection BorWin alpha are expected to take place in autumn of this year. According to current plans, all of the 80 wind turbines are scheduled to be fully operational in the summer of 2014.
[mappress]
Offshore WIND Staff, September 4, 2013; Image: globaltechone