Hitachi Zosen Plans to Install Floating Wind Turbines in Japanese Waters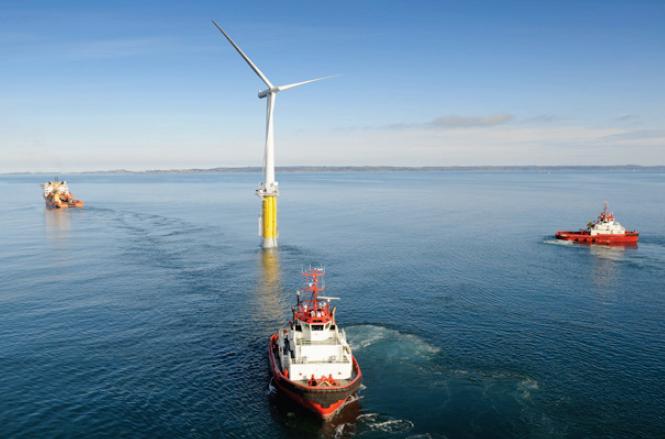 Hitachi Zosen Corp. plans to install floating offshore wind turbines in Japanese waters as soon as possible, reports Bloomberg.
The industrial machinery maker signed a cooperation agreement with a Norwegian oil and gas company, Statoil ASA. The agreement also included a feasibility study for floating offshore wind turbines.
Statoil deployed the world's first full-scale floating wind turbine within Hywind project in 2009.
"We are looking at how we can bring technology cultivated in Norway to Japan."
"It won't be that difficult. Both partners want to reduce time to bring the floating offshore technology to reality as much as possible," said Takashi Fujita, general manager of Hitachi Zosen's strategic planning department, to Bloomberg.
After the Fukushima nuclear disaster in March 2011, Japan decided to diversify its energy sources, which makes an excellent opportunity for the renewable energy companies in wind, solar, geothermal and other renewable energy businesses.
[mappress]
Press release, March 05, 2013; Image: statoil