UK: Narec Selected for Testing of SeaGen S 2MW Power Train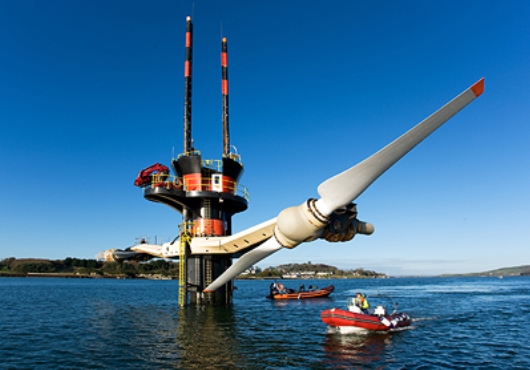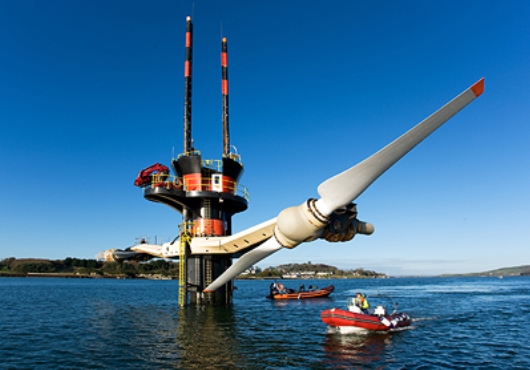 Today, the National Renewable Energy Centre, Narec, has announced that it will test the prototype power train for the SeaGen-S 2 megawatt (MW) device developed by Siemens-owned Marine Current Turbines (MCT). 
The six-month programme at Narec in Northumberland will focus on validating the new 1MW power train (comprising low-speed thrust bearings, gearbox and generator), as well as the power conversion, control system and grid interface.
Andrew Mill, Chief Executive at Narec, said:
"We are delighted MCT has chosen Narec to play a significant role in supporting the commercialisation of their new tidal energy device.  MCT will benefit from full-scale onshore testing in our 3MW capacity Drive Train Test Facility in preparation for deployment offshore.  Confirmation of a second major client to utilise the new facility is further evidence of the value of accelerated life testing to support the growth of tidal renewables in the UK."
Matthew Reed, Engineering Director at Siemens-owned Marine Current Turbines, said:
"This test programme forms the cornerstone of our proactive and comprehensive range of testing aimed at proving new designs. The Narec facility provides us with the opportunity to perform extensive characterisation and endurance testing of our latest tidal turbine power trains, and this complete water to wire system validation will serve to prove the quality of the design prior to deployment in tidal power plant arrays."
Testing will begin this summer and is expected to be completed by the end of the year.
[mappress]
Press release, February 28, 2013; Image: Narec