UK: Pulsant Stores Pelamis Wave Power Data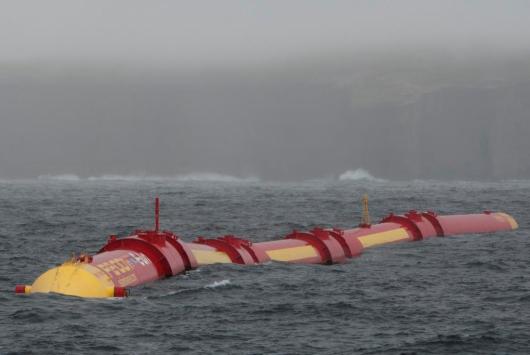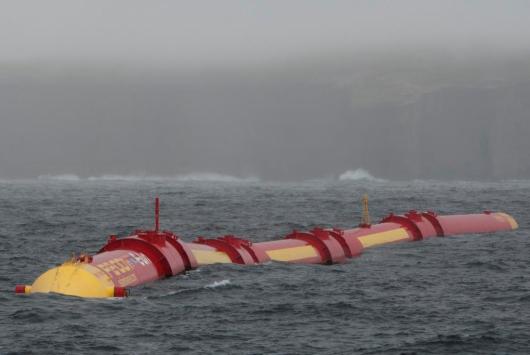 Cloud, connectivity and hosting provider, Pulsant, is supporting Pelamis Wave Power by helping to manage, backup and store data vital to the development of its world-leading wave energy technology.
With operations in Edinburgh and Orkney supporting two Pelamis wave machines being demonstrated at the European Marine Energy Centre off the coast of Orkney, Pelamis Wave Power uses a remote control and monitoring system in order to assess live machine performance and adapt control algorithms to maximise electricity generation.
Protecting this critical information presents numerous challenges, including connecting and moving high volumes of data from isolated locations with restricted infrastructure and bandwidth.
To overcome this, Pulsant has provided a managed off-site backup solution that addresses the different needs and constraints for the protection of critical data at each of the Pelamis offices. This hybrid solution includes daily backup of servers, cloud based data processing and live mirroring – backup of proprietary business systems. Pulsant provided the necessary expertise and support at each stage to deliver the project from design to rollout.
Outlining the benefits, Charles Taylor, Structural Engineering Manager at Pelamis Wave Power, explains, "With Pulsant's system we have eliminated many of the manual processes involved in managing this complex flow of data. At the same time the automatic backup and data mirroring is ensuring our data integrity and system continuity. This frees up our teams to focus on what they do best – developing the technology to create energy from waves. By providing flexible and robust managed systems, Pulsant is enabling us to deliver the results crucial to our technical and commercial success."
Taylor confirms, "Using its cloud managed backup, Pulsant has not only saved us time but also reduced spending on expensive hardware replacement costs, helping us to keep our capital expenditure low. The system is also scalable, so can be easily adapted as our operations begin to deliver commercially available sustainable energy. With Pulsant we are confident we have found a long-term IT partner with the resource, breadth of solutions and service delivery to help us evolve and grow."
Mark Howling CEO of Pulsant states, "As a 'Green Grid' member, Pulsant is committed to running 100% of its UK data centres from renewable energy sources. We are delighted to be working with Pelamis to help them develop this new source of clean, reliable energy. By freeing their resources, we hope we can help them to accelerate development and fast track wave power as a viable energy source for the UK and elsewhere."
[mappress]
Press release, November 13, 2012; Image: pelamis