Intertek to Evaluate Cape Wind's Turbine Design (USA)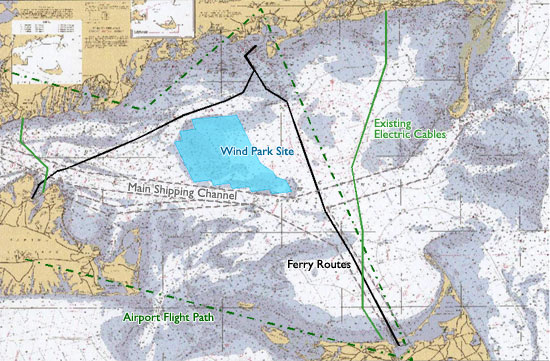 Intertek has signed a deal to evaluate and assess the offshore turbine design for a major European manufacturer to ensure compliance with US and Canadian electrical safety requirements.

The work therefore forms a key part of the manufacture, preparation and assessment of the proposed turbines and will help to minimise any potential delays that are common during the construction phase of offshore wind farms. As part of the initiative, Intertek will work closely with the European manufacturer in order to ensure that it meets and overcomes the regulatory challenges of the North American market.
Currently there are a host of new electrical standards and electrical codes due to be implemented within the United States and Canada. These changes and enhancements are intended to mitigate hazards and risks and provide greater levels of safety to personnel working on site.
"With new North American electrical safety standards due to come into effect over the next six to nine months, it's increasingly important for international manufacturers to be able to fully understand the changing dynamics of the market. Particularly if they wish to avoid unnecessary delays and potentially expensive future field modifications," said Troy Hewitt, Global Business Leader, Wind, Intertek.
"What's more, with an increasing focus on workplace safety and with key construction, installation and functionality requirements expected to influence future design and component choice, manufacturers are anxious to fully understand these new regulations. This is imperative if they are to reduce the development and construction phase and win future work.
"Working directly with the manufacturer, this project provides the manufacturer with valuable insight and intelligence that will help mitigate risk and unforeseen delays ahead of the construction and installation at Cape Wind."
As part of the certification and evaluation service, Intertek will work alongside the manufacturer to help assess, develop and refine all key elements of electrical safety compliance. The turbine project forms a part of an ongoing business relationship with the European manufacturer, as it builds its footprint in the North American market.
Separately, Intertek's Energy & Water consultancy (formerly Intertek METOC) is also working to provide specialist marine consultancy services to North American power generation and transmission clients. Specialist technical advice has already been provided to over forty offshore wind developments in northern Europe, particularly relating to marine surveys and sub-marine power cable inter-arrays and exports cables.
In the United States the team has recently supervised a power cable installation across the Hudson river into Manhattan; conducted risk assessments for major subsea power cable projects on the East coast; and managed an ongoing Operations & Maintenance programme for a marine power cable on the West coast.
Intertek exhibs at the AWEA Offshore Wind conference in Virginia Beach on Tuesday 9th – Thursday 11th October 2012. Booth number 304.
[mappress]
Press release, October 11, 2012; Image: Cape Wind