EMU Delivers Environmental Statement for Scottish 450MW Offshore Wind Farm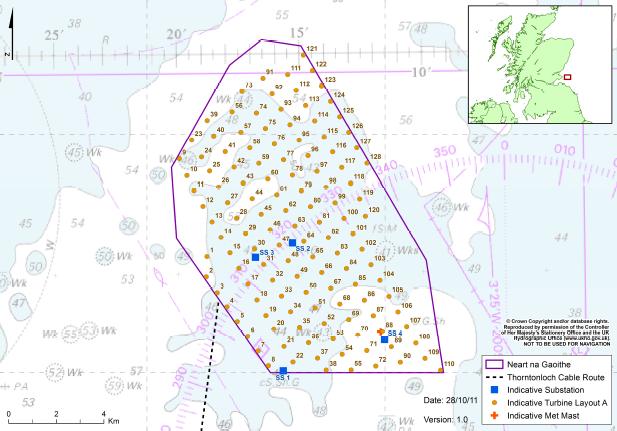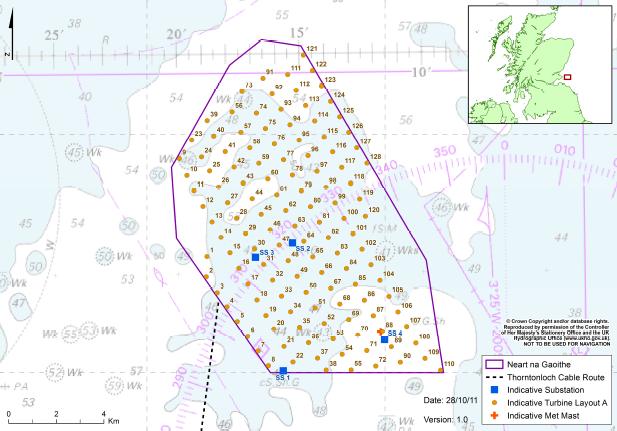 The Environmental Statement (ES) supporting the development marine license application for the 450MW Neart na Gaoithe Offshore Wind Farm was submitted to Marine Scotland last week and marked the start of the formal consultation period, which will continue for six weeks (until 10 September).
Prepared by EMU Limited, working with developer Mainstream Renewable Power, the ES represents the culmination of three years' worth of assessment and consultation effort for the project, which is approximately 15.5km east of Fife Ness and will comprise between 64 and 125 wind turbines.
EMU Limited Director Bruce Tomlinson said that the marine consultancy team managed the environmental impact assessment (EIA) process, engaged with consultees and stakeholders and prepared the ES for the Neart na Gaoithe development, which has the potential to produce enough green energy to power a city the size of Edinburgh.
"So far the application has been very well received by stakeholders and regulators alike," Dr. Tomlinson said.
Mainstream's Environment and Consents Manager Zoe Crutchfield said that through the whole EIA process the EMU project team performed exceptionally well and have produced an environmental statement that everyone involved can be very proud of.
"I am delighted with the way the team has worked together over the past three years and look forward to working with them in the future," she added.
Consultation on the consent application runs from 31 July 2012 until the 10 September 2012 and representations with respect to this project can be made to the Scottish Government.
[mappress]
Offshore WIND staff, August 10, 2012; Image: neartnagaoithe