Scottish Companies Invest in Business Growth Through Innovation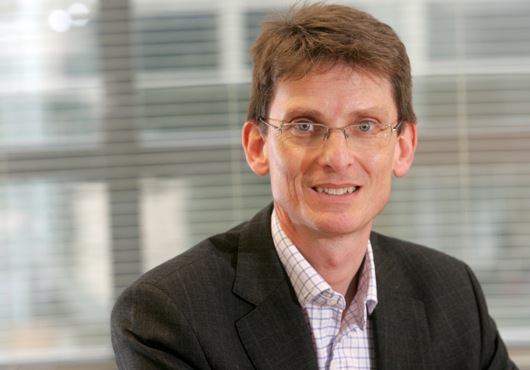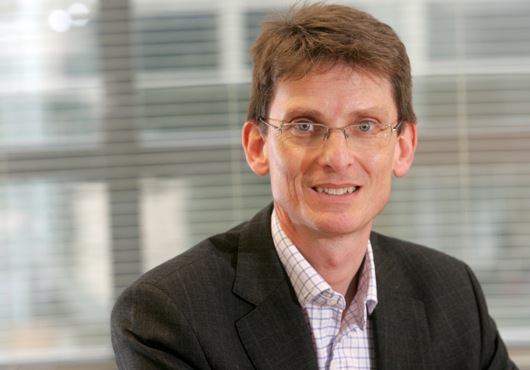 Companies across Scotland are investing in their business growth through innovation, according to the latest figures from Scottish Enterprise (SE).
The figures, unveiled at today's Scottish Technology Showcase, show that despite economic conditions, Scottish companies are continuing to recognise the importance of innovation in developing new products and processes, increasing their competitiveness and accessing new markets, both at home and overseas.
Scottish Enterprise revealed that it has invested £16.7 million in 114 projects through its R&D and SMART: Scotland grants over the past 12 months, which helped to leverage a further £55 million of investment by Scottish companies in new research and development activity.
SE has also offered advice and guidance to 1500 companies through its innovation support service and innovation workshops and supported 428 companies to develop and launch a new product, adopt a new business process or create a new business model.
Paul Lewis, managing director of operations for Scottish Enterprise said: "Despite a tough economic backdrop, these figures show that companies are still investing in new projects to boost their competitiveness and grow their business.
"Our R&D funds helped to generate more than £70 million of investment in new research and development activity. However, we know that when times are tough, companies can be tempted to put off investment so over the past year we've had to look at ways to stimulate greater levels of interest.
"This has included increasing our contribution levels for smaller innovation grants, helping more SMEs to undertake R&D projects, developing sector specific programmes that aim to tackle specific issues around innovation within particular industries such as renewables, tourism and creative industries, and of course our recently launched Yes to Growth campaign."
An example of this type of project is the Food and Health Innovation Service, which was launched in April last year and has already dealt with more than 250 enquiries and worked intensively with 40 food and drink companies to reformulate existing or develop new products to help them target this fast growing market. Companies benefiting from the project include The Sea Spice Co, Edinburgh; Kettle Produce in Fife; Get Juiced, Stirling and Duncan's of Deeside in Aberdeenshire.
Paul Lewis added: "As well as helping our companies to invest in innovation, we also need to create the right business environment, where investment in new technology and new ideas can flourish and which will help us to increase Scotland's R&D capabilities.
"That's why we've continued to work alongside our partners in Scottish universities to invest in major infrastructure projects such as the International Technology Renewable Energy Zone, the Advanced Forming Research Centre and the recently opened NINE building at Edinburgh BioQuarter. Last month, we've also been able to attract Europe's largest research organisation, Fraunhofer, to open its first UK research centre in Scotland and locate its UK headquarters here.
"Similarly, we worked closely with our partners through the Ocean Energy Consortium, the Carbon Trust and Narec Scotland, to secure the TSB-sponsored Offshore Energy Catapult. This will have headquarters located in Glasgow, as part of ITREZ, with an operational centre in Blythe, and adds significantly to our R&D infrastructure supporting our growing renewables industry.
"Our investment in these projects, alongside our partners' investment, will generate an investment of around £48 million to support R&D in the Scottish economy. These collaborative investments, along with our grants and advice and guidance, are designed to help Scottish companies build their competitive advantage through consistently innovating, and increasing resulting revenue and profits from new products and services developed."
Finance Secretary John Swinney said: "Unlocking the innovation potential within our companies is one of the key components of our aim of securing strong and sustainable economic growth, and our investment in research and development activity is playing a significant part in ensuring that Scotland's businesses are able to grow and compete in the global marketplace.
"The figures being announced today by Scottish Enterprise are a clear indication that, despite tough economic times, Scotland's businesses are looking to the future, seeking to increase their competitiveness and broadening their economic potential. By continuing to focus on growth companies, growth sectors and growth markets, we are making good progress towards our goal of securing an optimistic future for Scotland's economy ."
The Scottish Technology Showcase is Scotland's largest cross-sector technology event and will provide innovative and practical technology solutions for companies to help them address real business challenges while a range of Scottish technology companies will be showcasing their innovative technology in action.
Up to 1500 local and international businesses and technology leaders from various industries are set to attend to network with key technology experts and learn how to improve their productivity and competitiveness.
[mappress]
Offshore WIND staff, June 19, 2012; Image: Scottish Enterprise