UK: Latest Blyth Workcat Works Efficiently with Clements Engineering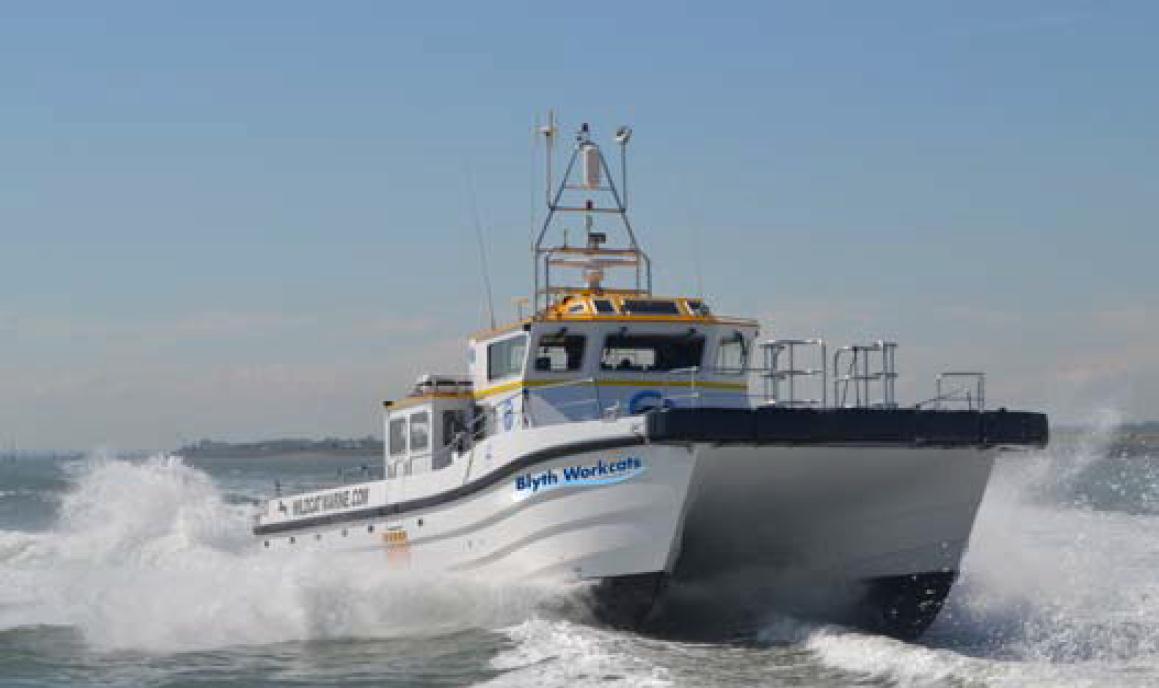 The latest launch from Blyth Workcats was recently on display at the Seawork Exhibition in Southampton. Clements Engineering has worked with the team at Blyth over many years supplying all their stern gear, shafts and propellers and the team have built a good knowledge of this builder who has been producing successful workboats and catamarans for nearly 24 years.
The Workcat is a 17m long catamaran operated by Wildcat Marine. Designed to be the most efficient yet in terms of hull design and equipment, the results from the sea trials have shown the Workcat has indeed achieved its fuel efficiency. During the design process Clements Engineering were given the expected weight and waterline length as well as the understanding of the kind of conditions under which it was expected to operate. Clements Engineering then undertook various calculations and the stern gear and propellers were made and have proved to be spot on the first time they were trialled.
The Workcat has been fitted with two MAN D2848 900hp engines derated to 750hp @2100rpm. This engine combined with the stern gear package has meant that the boat can deliver 150litres per hour at 1800 revs.
The vessel is intended for Windfarm work and it has been designed to get to its intended station out at sea as quickly and economically as possible with up to 12 engineers and up to 5 tonnes of equipment. Once at the windfarm it has to push up and against the platform in various sea states. To maintain full bollard strength the stern gear had to be designed to give the correct 'slip' to maintain the pressure. At normal running the Workcat achieves 18/20 knots with a top speed of 26+ knots depending on the tide and conditions.
All Clements Engineering products are designed, manufactured and tested to the highest standards in-house. As well as new projects the team at Clements Engineering also provide propeller re-pitching, welding and repairs with short turn around times to enable their customer to have minimal downtime.
[mappress]
Offshore WIND staff, June 13, 2012; Image: boxpr