HOCHTIEF After Year of Transition: Way Clear for Growth (Germany)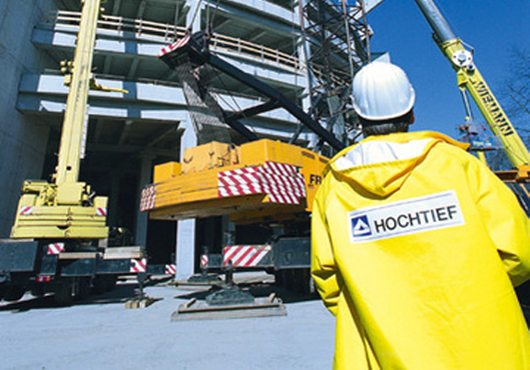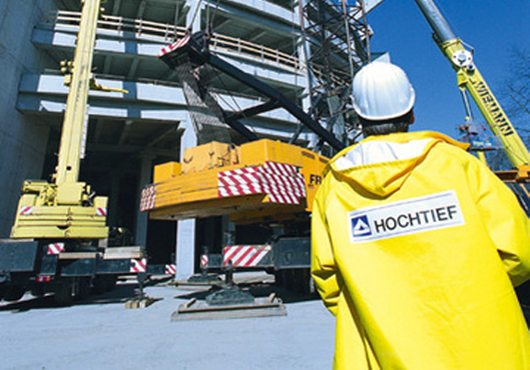 HOCHTIEF, one of the leading international providers of construction-related services, releases 2011 Annual Report marked by negative nonrecurring items, but also by operational strength. Inherited issues put pressure on earnings thus a consolidated net loss of EUR 160 million is reported. However, order backlog and work done exceed levels of record year 2010.
Estimations for 2012 seem to be positive with pre-tax profit and consolidated net profit expected to be slightly below the record levels set in 2010.
Three strategic growth areas of the Group comprise creating advanced energy infrastructure, shaping major cities and building state-of-the-art transportation infrastructure.
Fiscal 2011 was a year of transition for HOCHTIEF. The Group dealt with developments and inherited issues that could not be fully compensated: The Group incurred a consolidated net loss of EUR 160 million. At the same time, HOCHTIEF's operational strength was clear to see in 2011. Despite the difficult trend in the overall economy, the Group exceeded the record order backlog from 2010 at year-end and also only fell just short of this level when adjusted for exchange rate effects. "We managed to position HOCHTIEF as a strong player in the expansion of energy and transportation infrastructure in spite of all the challenges. We are confident the way is now clear for new successes with this strategy. In the following five years, for example, we want to grow work done by 40 percent in the energy sector and by 30 percent in the field of transportation infrastructure," said Dr. Frank Stieler, Chairman of the Executive Board of HOCHTIEF. For fiscal 2012, the Group expects to generate, from its operating business, profit before taxes and consolidated net profit slightly below the record levels set in 2010.
Key figures for 2011
HOCHTIEF achieved its second highest level of new orders in the company's history: New projects worth EUR 25.37 billion were acquired (2010: EUR 29.63 billion). This once again confirms that HOCHTIEF is outstandingly positioned even in times of market uncertainty. At EUR 25.79 billion, work done reached its highest ever level (2010: EUR 23.23 billion). The order backlog rose to EUR 48.67 billion (2010: EUR 47.49 billion). Thus the Group has a forward order book of more than 22 months. Sales grew to EUR 23.28 billion (2010: EUR 20.16 billion).
The earnings performance was negatively impacted by the difficult macroeconomic environment and problems regarding large-scale infrastructure projects in Australia: Profit before taxes fell well below the prior-year level to a loss of EUR 127 million (2010: profit of EUR 756.6 million). The consolidated net loss amounted to EUR 160.3 million (2010: consolidated net profit of EUR 288.0 million).
HOCHTIEF stock and dividends
The events of the reporting year also impacted on the share price: After the positive trend in 2010, it fell by almost EUR 19 (MDAX: down 12 percent) over the course of 2011, closing the year at EUR 44.70. However, the majority of analysts remain upbeat about HOCHTIEF's performance over the medium and long term. Confidence is bolstered by the Group's continued top credit standing: HOCHTIEF's financial strategy remains value-driven and conservative, with a strong equity base and clear profitability targets in capital investment at its heart.
HOCHTIEF has a longstanding dividend policy geared to earnings and liquidity. In view of the consolidated net loss in the year under review, the Executive Board and Supervisory Board are proposing not to distribute a dividend for fiscal 2011. For the current fiscal year, the Group aims to continue to let shareholders participate adequately in the success of its business.
HOCHTIEF growth areas
The Group focuses on three strategic growth areas: creating advanced energy infrastructure, shaping major cities, and building state-of-the-art transportation infrastructure. These three areas offer all divisions attractive business opportunities and development potential, even in times of crisis. HOCHTIEF won and carried out numerous projects in these growth areas in Europe, America, and Asia in the reporting year.
In Europe, HOCHTIEF Solutions has made a name for itself as an expert partner to the energy sector. The company is involved in numerous offshore wind energy projects and continued to invest heavily in its own special-purpose equipment in 2011. Going forward, HOCHTIEF will also become involved in the development of offshore wind farms and move into power line construction. To this end, the company joined with financial investor Ventizz Capital Partners a few days ago in setting up the HOCHTIEF Offshore Development Solutions S.à.r.l. joint venture (share: 50 percent), and is tapping the German power line market together with ACS subsidiary Cobra. In the Asia-Pacific region, the subsidiary Leighton has long been one of the biggest providers in the construction of energy infrastructure and won a number of attractive contracts in the reporting year, including for the construction of gas liquefaction plants, oil and gas pipelines as well as power lines. HOCHTIEF is also pursuing plans to enter the US renewable energy market.
Shaping major cities likewise offers HOCHTIEF a raft of business opportunities: In the period under review, HOCHTIEF Solutions was once again awarded numerous contracts for the development and construction of state-of-the-art real estate as well as for urban district development. Our US subsidiary Turner has been one of the leading providers of green buildings in the USA for years and completed the 200th project to have achieved sustainability certification in 2011 – the Yale University Health Center in New Haven, Connecticut. In Australia, the Leighton Group was awarded two major contracts for the construction of hospitals. HOCHTIEF PPP Solutions was commissioned in 2011 to develop, build, and subsequently operate additional schools and daycare facilities in Braunschweig, Germany, and Halton and Salford, UK.
Around the world, HOCHTIEF companies are building many roads, bridges, tunnels, ports, railroads, and airports, putting in place the infrastructure needed to meet our society's growing mobility requirements. In Scotland, for example, HOCHTIEF Solutions is the leader of a joint venture constructing a two-kilometer cable-stayed bridge over the Firth of Forth. In 2011, Leighton won major infrastructure projects in places such as Australia, Hong Kong, and Oman. The US subsidiary Flatiron was awarded numerous attractive contracts in North America, including for the demolition and replacement of two bridges in the Canadian province of Alberta. In Germany, HOCHTIEF PPP Solutions received the contract to extend a section of the A8 expressway on a public-private partnership basis.
HOCHTIEF generates approximately 39 percent of its total work done volume in the two growth areas of transportation infrastructure and energy infrastructure already today. In the next five years, the Group wants to grow by 40 percent in the energy sector and by 30 percent in the field of transportation infrastructure.
Group outlook
The Group expects that in 2012 new orders will normalize somewhat below the prior-year level and that the order backlog and sales will normalize at a level beneath the 2011 record. Apart from this, it is also expected that profit before taxes and consolidated net profit will be slightly below the record levels set in 2010.
Thus HOCHTIEF will be back in profit in fiscal 2012. For 2013, the Group expects to attain a further improvement in earnings. Like those of any group of its kind, HOCHTIEF's expectations are, of course, subject to exchange rate trends and overall economic developments.
[mappress]
Offshore WIND staff, February 29, 2012; Image: Hochtief