Avanti Joins Beijing International Wind Power Exhibition (China)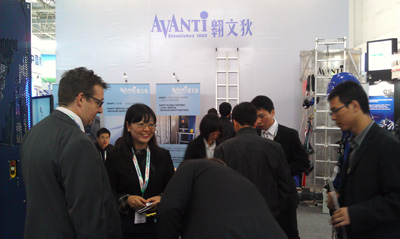 China has the most important marked for wind industry in the world. During the last five years, the Chinese wind power industry has doubled its capacity every year.
Therefore, the Beijing International Wind Power Exhibition has grown year by year. A few years ago it was in a sports hall – this year there were over 75,000 square meters devoted to exhibition and conference.
More than 600 leading wind power companies from over 30 countries and regions attended the exhibition.
Avanti Wind Systems was one of them. The Avanti team led by CEO Erik Laursen introduced the guests to Avanti's service lift, ladder systems with climb assistance, fall arrest system and other safety products and to the company's service concept.
[mappress]
Source: avanti-online, November 07, 2011