Holland Shipyards to Construct Mobile Offshore Accommodation Module for Jumbo Offshore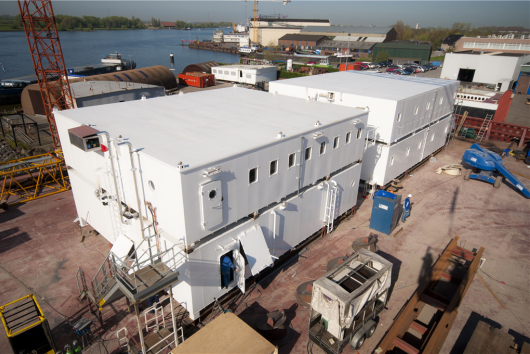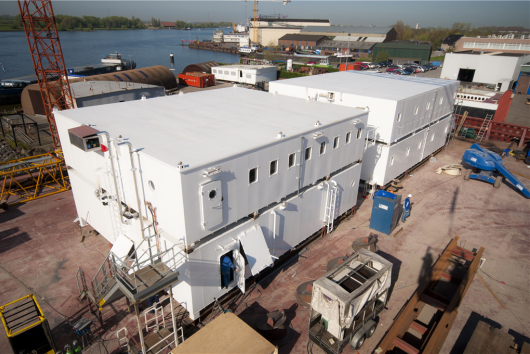 Today Jumbo Offshore and Holland Shipyards have signed an agreement for the construction and delivery of a mobile offshore accommodation module for 50 persons.
This module will be used by Jumbo Offshore when large installation jobs are contracted and the existing on-board accommodation does not suffice in capacity. Having one single accommodation block instead of many smaller units reduces hookup time and the design is set up in such a way that the module can be used on several Jumbo Offshore vessels.
Delivery is expected to be in the beginning of March 2012.
[mappress]
Source: holland-shipyardsbv, October 28, 2011