US Issues Roadmap to Accelerate Atlantic Offshore Wind Transmission
On 19 September, the Biden-Harris administration released a roadmap that outlines immediate actions needed to connect the first generation of Atlantic offshore wind projects to the electric grids and longer-term efforts to support needed transmission over the next several decades.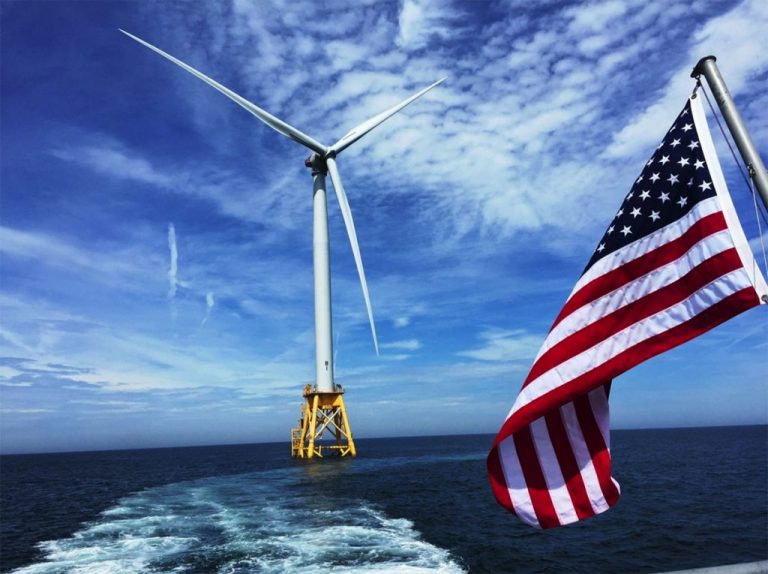 The roadmap, called Action Plan for Offshore Wind Transmission Development in the U.S. Atlantic Region, was developed by the Interior Department's Bureau of Ocean Energy Management (BOEM) and the Energy Department's Grid Deployment Office.
Coordinated planning could help speed up timelines and lower project costs, while strengthening grid reliability and resilience, according to the plan.
Over the mid-to-long term, increased intra-regional coordination, shared transmission lines, and an offshore network of high-voltage direct-current (HVDC) interlinks could more efficiently bring renewable energy onshore.
The plan's recommendations for federal, state, and local governments, industry, and stakeholders include several things.
Before 2025: Establish collaborative bodies that span the Atlantic Coast region; clarify some of the building blocks of transmission planning, including updating reliability standards and identifying where offshore transmission may interconnect with the onshore grid; and address costs through voluntary cost assignments and tax credits.
From 2025 to 2030: Simultaneously convene and coordinate with states to plan for an offshore transmission network; with industry to standardize requirements for HVDC technology; and with federal agencies, Tribal nations, state agencies, and stakeholders to identify and prioritize transmission paths on the outer continental shelf.
From 2030 to 2040: Establish a national HVDC testing and certification center to ensure compatibility when interconnecting multiple HVDC substations to form an offshore grid network.
"The efforts announced today will boost our nation's ability to deploy wind energy in an equitable way to lower energy costs, create good-paying jobs, and achieve President Biden's goal of a 100% clean electric grid by 2035," said Secretary of Energy Jennifer M. Granholm.
According to BOEM, the Energy Department and multiple Atlantic states have begun work on the first of the abovementioned recommendations, which is the formation of an Offshore Wind Transmission State Collaborative to develop a shared vision on policy and approach to coordination for offshore transmission development.
YOU MIGHT ALSO LIKE
The US Department of Energy (DOE) also revealed the launch of the Tribal Nation Technical Assistance Program for Offshore Wind Transmission, created in direct response to Tribal input, offering education and training resources to support engagement in offshore wind planning.
"President Biden has set an ambitious goal of achieving 30 GW of offshore wind by 2030 – and I am more confident than ever that we will meet it. Together with industry, labor and other partners from coast to coast, we are building an entirely new industry to bolster our supply chains and strengthen our offshore wind development," said Secretary of the Interior Deb Haaland. "
A few months ago, several northeastern US states formally requested federal support to establish an interregional transmission planning collaborative.
The collaboration would see DOE leading the states in planning activities for interconnections in the Northeast US and assessing offshore wind infrastructure needs and solutions.

ADVERTISE ON OFFSHOREWIND.BIZ
Get in front of your target audience in one move! OffshoreWIND.biz is read by thousands of offshore wind professionals daily.
Follow offshoreWIND.biz on: