TenneT Awards EUR 5.5 Billion Offshore Wind Cable Contracts
TenneT has awarded NKT, Nexans, and a consortium of Jan De Nul, LS Cable, and Denys with contracts to install 525 kV HVDC cable systems for ten offshore wind projects in the Netherlands and Germany.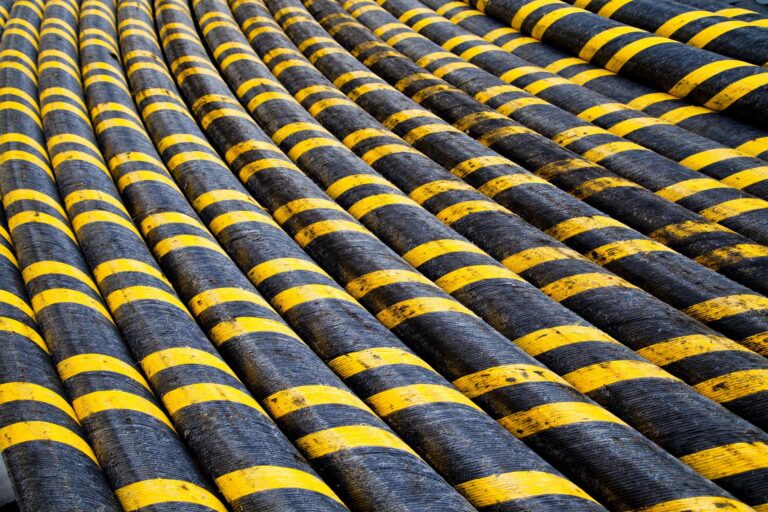 The total volume of the contracts for the production and installation of the ten cable systems amounts to approximately EUR 5.5 billion.
With this agreement, TenneT completes the process of the large-scale tender cable launched in November 2022 for grid connection systems dedicated to a total of fourteen offshore and one onshore corridor project.
NKT will realise the connections for Nederwiek 3, landing onshore at either Geertruidenberg or Moerdijk and the connections for Doordewind 1 and Doordewind 2, landing at Eemshaven, in the Netherlands.
NKT President and CEO Alexander Kara said: "We are very satisfied to once again be selected as a key partner for the ambitious 2GW Program which confirms our strong position in the high-voltage DC power cable market. We recently announced the contract award from TenneT for Ijmuiden Ver and Nederwiek 2, which are also part of the 2GW Program and will be some of the world's first offshore wind farms to apply the 525 kV XLPE HVDC technology to offshore power cables."
Nexans has been awarded a contract for the cable connections of BalWin3 and LanWin4, to be connected at Wilhelmshaven as well as LanWin2 in Lower Saxony, to be connected in the Heide area in Schleswig-Holstein, Germany.
The initial value is EUR 1.7 billion, with major subcontracted works to be added once the project-specific call-offs are signed, Nexans said. The French cable maker will be responsible for the full Engineering, Procurement, Construction and Installation – including civil works (EPCI) of over 2,160 kilometres of subsea and land cables.
"The need to massively invest in offshore grids in Europe can only happen by creating strong and long term partnerships between suppliers and transmission system operators – based on trust, transparency and joint technology developments," Vincent Dessale, Chief Operating Officer and Senior Executive Vice President of Nexans, said.
"The frame agreement developed by TenneT is the perfect answer to those challenges and Nexans is proud to be involved in those ground-breaking developments and delighted to be trusted by TenneT. Our partnership can only reinforce our respective and continued dedication to the energy transition through offshore wind energy around the world."
The consortium of Jan De Nul, LS Cable, and Denys will realize the cable connections in Lower Saxony, to BalWin4 and LanWin1, both to be connected in Unterweser area, and LanWin5 in the Rastede area, Germany. This consortium has also been awarded the contract for the TenneT part of the onshore 525 kV DC corridor NordOstLink in Schleswig-Holstein Germany, a partner project with 50Hertz.
The combined DC cable length of the awarded portfolio to the consortium is almost 2,000 kilometres.
"From the very start, we embraced TenneT's new approach in which cooperation and transparency is key. The resulting multi-year framework agreement gives us the much-desired planning security which we and the offshore energy industry have been desperately requesting for quite some time," Philippe Hutse, Director Offshore Division at Jan De Nul Group, said.
"Together with our consortium partners LS Cable & System and Denys, we are delighted to sign this contract with TenneT and contribute to Europe's vision towards energy security and decarbonisation.This award represents a recognition of our expertise in the realisation of complex cable installation projects and the construction of the energy transition."
The scope of work of the contracts includes cable design, engineering, production, delivery, project management, onshore-, offshore- and nearshore installation of 525 kV HVDC cables and all jointing works in submarine and on land sections.
The selected parties expect to start activities in the course of 2023. The expected start for onshore cable laying activities will be after 2025. For offshore, the cable laying activities will be in 2026. All 2 GW offshore projects are expected to be operational by 2031. The NordOstLink project is expected to be operational in 2032.
"After recent awarding of the first five cable connections and the announcement of the suppliers for the sea- and land-based converter stations, we are again very proud to announce the partners for the multi-year agreement to produce and install the cables for these crucial and innovative grid connection systems for the energy transition. Together, we will deliver around 7,000 kilometres of HVDC cable for fifteen on- and offshore grid connection systems in Germany and the Netherlands by 2032 with this award alone," Tim Meyerjürgens, COO of TenneT, said.
New to the 2 GW direct current (HVDC) solution based on 525 kV is that it requires only one cable system, and therefore limits the impact on the environment, nature, and the seabed, TenneT said.
A cable system will consist of four cables, a 'plus' and 'minus' pole cable, a metallic return cable, and a fibre optic cable. TenneT, together with market parties, started to develop a research and development (R&D) initiative for the 2 GW, 525 kV HVDC grid connection system in 2020. With twice the size of current connection systems, the new 2 GW standard needs an offshore cable system operating at a 525 kV HVDC voltage level and uses innovative extruded insulation types.
The certification of cable suppliers in 2022 is a result of the constructive and intensive dialogue between TenneT and the relevant market parties involved, the TSO said. Together, the collaboration has provided insights on the required functionality and performance of this innovative HVDC system.
"We are proud to have awarded these framework cooperation agreements in a short time period," Marco Kuijpers, Director Large Projects Offshore at TenneT, said.
"The new tender approach speeds up the process, with agreements reached with all suppliers in six months. Such a process would normally take up to 18 months. We are also happy that the long term framework agreement include partnership values, which is a strong basis for the successful delivery of the projects. These contracts have already initiated serious investments and will give planning security and predictability to our suppliers, who can start investing in extra resources, production facilities, cable laying vessels and trenching tools."

ADVERTISE ON OFFSHOREWIND.BIZ
Get in front of your target audience in one move! OffshoreWIND.biz is read by thousands of offshore wind professionals daily.
Follow offshoreWIND.biz on: