Thor Offshore Wind Farm to Feature Siemens Gamesa's Newly Launched GreenerTowers
Siemens Gamesa has revealed its GreenerTower, a wind turbine tower made of more sustainable steel. The company already closed its first order with RWE to feature 36 of the GreenerTower units at the 1 GW Thor offshore wind project in Denmark.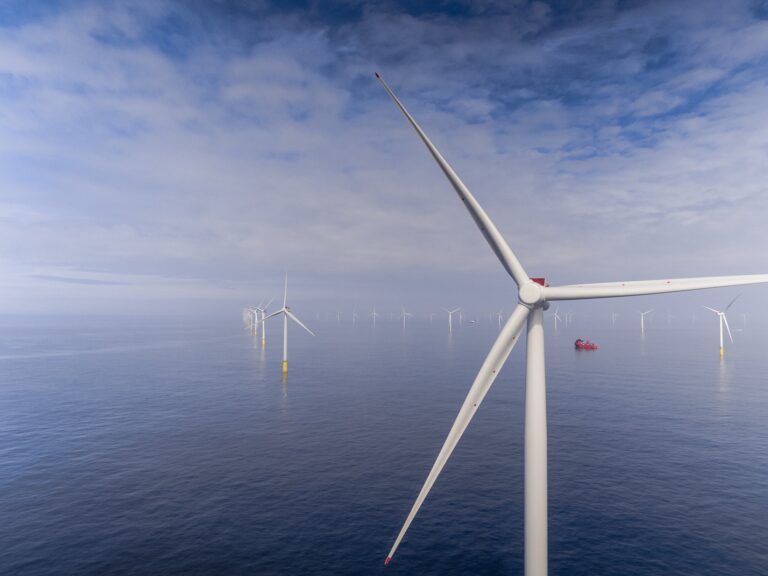 Today, tower production accounts for more than one-third of all wind-turbine-related CO2 emissions, according to Siemens Gamesa.
"Wind power is one of the cornerstones of the green energy transition. With more than 600 GW of new capacity to be installed worldwide in the next five years, it is important for the wind industry to reduce its carbon footprint", said Maximilian Schnippering, Head of Sustainability at Siemens Gamesa.
The new GreenerTower will ensure a CO2 reduction of at least 63 per cent in the tower steel plates compared to conventional steel, said the German company.
If all towers installed by the company in one year were exchanged with GreenerTowers, it would be the same as removing more than 466,000 cars from the roads in Europe for a year, according to Siemens Gamesa.
The firm's qualification process could verify that only a maximum of 0.7 tonnes of CO2-equivalent emissions are permitted per tonne of steel while maintaining the same steel properties and quality.
As one of the measures to decarbonise steel production, the electric furnaces will be fed with green electricity produced by renewable energy sources.
The German steel manufacturing company Salzgitter AG, which recently signed a Power Purchase Agreement (PPA) with Iberdrola, is the first supplier to be qualified.
Other means include the use of scrap steel in the production process, substituting iron ore, and reducing the energy intensity of the overall process.
This new CO2-reduced tower will be available as an option for both onshore and offshore wind turbines for projects to be installed from 2024 onward.
Thor First to Feature GreenerTower Units
RWE and Siemens Gamesa have agreed to introduce 36 GreenerTower wind turbines at the Thor offshore wind farm in Denmark.
In total, 72 SG 14-236 DD units are planned to be installed starting in 2026. For the operation and maintenance of Thor, RWE will set up a service base at the Port of Thorsminde.
Once it is fully commissioned in 2027, the 1 GW project will become Denmark's largest offshore wind farm and will be capable of producing enough green electricity to supply the equivalent of more than one million Danish households.
Follow offshoreWIND.biz on: