Skyborn Renewables Plans to Build 3.9 GW Wind Farm Offshore Sweden
Skyborn Renewables has submitted a permit application to the Swedish government to build what they say would be the country's largest offshore wind farm, the 3.9 GW Eystrasalt project in the Bothnian Sea.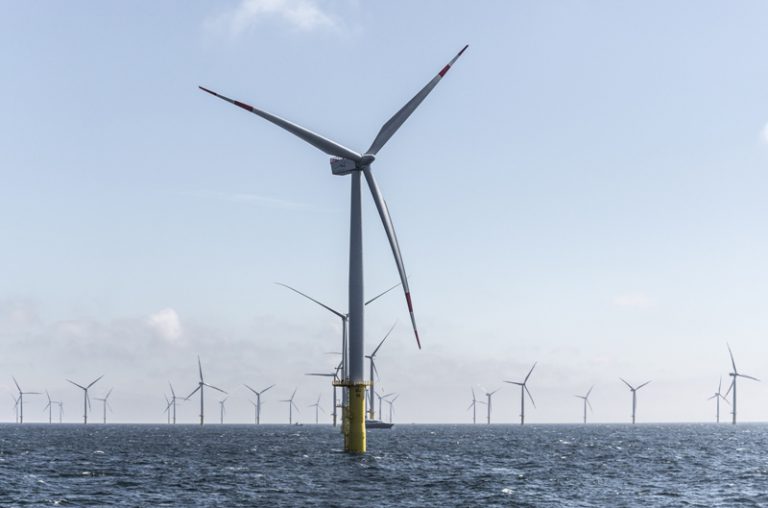 The project area has been chosen, among other things, because of the good wind conditions and the favorable sea depth, but also the proximity to both Finland and northern Sweden, said the developer.
"The application is the result of four years of solid work and extensive research into the project area. Among other things, sea measurements of depth conditions and geophysics, bottom surveys, sampling, test fishing and bird inventories by boat have been carried out to get as good a basis as possible for the application", said Fredrik Hallander, Project Manager for Eystrasalt Offshore.
Located approximately 60 kilometres off the coast of Gävleborg in the Swedish economic zone in the Bothnian Sea, the 3.9 GW Eystrasalt offshore wind farm will feature around 256 wind turbines.
Once commissioned, the project is expected to produce 15 TWh of electricity per year, which could meet 10 per cent of Sweden's current electricity use.
Skyborn Renewables said that this is the first Swedish offshore wind farm for which a permit has been sought in an area north of Stockholm.
"The project is the first north of Stockholm to end up on the government's table and fulfills an important role in quickly meeting the business world's demand for new power. We see that offshore wind power is particularly well suited in northern Sweden due to the systemic advantages of hydropower's regulating ability which contributes to creating stability", said Olle Hedberg, CEO of Skyborn Sweden.
The Swedish Energy Agency recently issued a report that provides a basis for the country's marine planning to enable 120 TWh of offshore wind production (or 30 GW in generation capacity).
However, while the report points to areas that could accommodate further offshore wind capacity, the authorities are yet to designate new marine areas, according to the Swedish Wind Energy Association.
The existing marine plans in Sweden designate areas that can accommodate 20–30 TWh of electricity production per year, which is not sufficient to meet increased electricity demand, so the goal has been to enable an additional 90 TWh of annual electricity production in Swedish marine areas.
The new areas identified within the Swedish Energy Agency's report are located in the North Sea, the Baltic Sea, and the Gulf of Bothnia and already have other uses assigned to them.
Follow offshoreWIND.biz on: