ESB Invests in Floating Offshore Wind Mooring Tech
Ireland's Electricity Supply Board (ESB) has announced that it will invest in Dublin Offshore Technology (DOT), a company specialising in floating offshore wind mooring technology.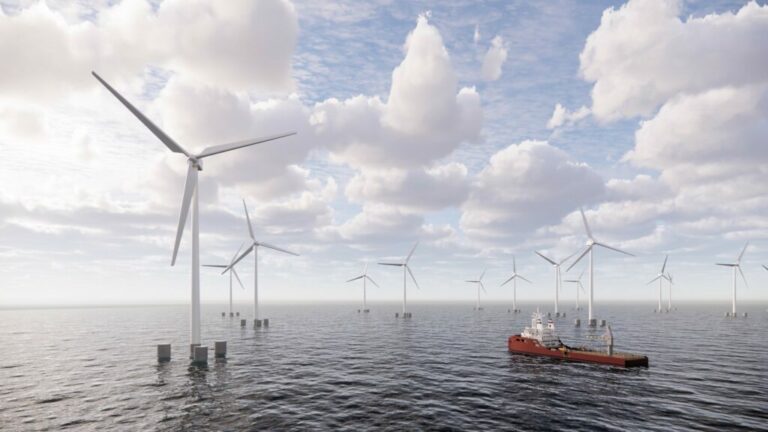 DOT has developed a technology solution for floating offshore wind mooring systems which provides significant design improvements for the wind farm, the company said.
The optimised mooring system delivers these benefits using locally-sourced materials tried and tested in the offshore environment with no degradation over the full lifetime of the wind farm, according to the Irish energy company.
By partnering with DOT, ESB said it will be able to leverage its resources to accelerate the development and delivery of its floating wind project portfolio.
"We are delighted to come on board as an investor and first customer to support our floating offshore wind project development ambitions, particularly off the south and west coasts of Ireland. This investment is an important step in our efforts to support the delivery of Ireland's net zero ambition", said Paul Lennon, Head of Offshore Wind and Hydrogen at ESB.
Speaking on behalf of Directors of Dublin Offshore Technology, Darren Hayes added "We are delighted to have ESB as a strategic investor and partner in our business. This investment will enable us to accelerate the development of our mooring system solution and to bring it to market faster."
Floating offshore wind is attracting increasing investment and political support because it can access an estimated 80 per cent of total offshore wind energy potential that is in water depths greater than 60 metres, ESB said.
Last year, ESB signed a lease agreement with Crown Estate Scotland for the development of a 500 MW floating offshore wind farm. In 2021, the company also announced that it is developing a 1.4 GW floating offshore wind farm off the west coast of Ireland.
According to recent research that was done by DNV, 60 per cent of respondents believe that floating offshore wind could reach full commercialisation by 2035, with 25 per cent believing it will be as early as 2030.
According to DNV, reaching these targets is ambitious, but early signs are promising, with 60 per cent of organisations with revenue-producing business in wind expecting to increase investment in floating offshore wind in 2023.
Follow offshoreWIND.biz on: