Irish Government Sets New Offshore Wind Rules, Industry Warns They Could Delay Projects
The Irish government has approved a new framework for offshore wind project procurement and development that will be in effect for auctions and projects that will follow after the country's upcoming, first-ever offshore wind tender. The wind energy industry in Ireland has voiced concerns about some of the changes the new policy brings, saying it creates "massive levels of uncertainty".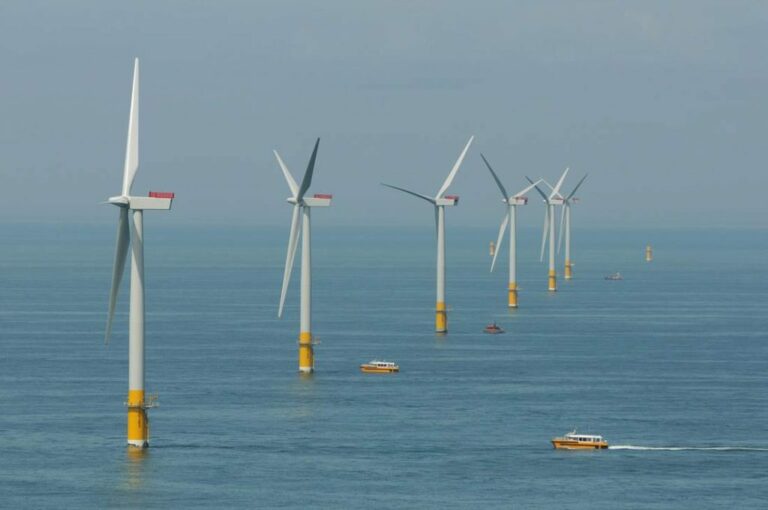 On 7 March, the government gave the green light to the new framework and policy developed by the Department of the Environment, Climate and Communications (DECC) for Phase Two offshore wind projects. The Phase Two Policy Statement, published on 10 March, also comprises proposals for the long-term development of offshore wind after 2030.
The Irish Phase Two projects are those that are set to be procured after the country completes its Phase One auction, now underway. The projects from the first phase are expected to apply for planning permission later this year after competing in the country's first offshore renewable energy auction, set to open in April.
The auction process for Phase One offshore wind farms was launched by EirGrid in December 2022 and will be completed by June 2023.
The first auction to take place for Phase Two offshore wind farms will launch by the end of 2023.
With Phase Two projects, the Irish government plans to select further capacity needed to reach the 5 GW target of offshore wind generation capacity by 2030.
The government says that, while it expects to secure a large portion of the 5 GW target through Phase One offshore wind farms, their combined capacity totals around 4.4 GW and some projects may fail to secure a route to market or development consent. Therefore, additional offshore projects will be needed to meet the 2030 target.
For the new set of rules it now established for the projects that will bring this additional capacity, the government says they will "provide clarity for all stakeholders regarding the development of offshore wind as Ireland moves to the enduring, plan led, offshore regime".
However, the industry begs to differ, at least according to Wind Energy Ireland.
"This is a radical change in policy from Government that has created massive levels of uncertainty among international investors and the global supply-chain", said Noel Cunniffe, CEO of Wind Energy Ireland.
The country's wind energy industry organisation points to two changes that it considers will become stumbling stones to achieving Ireland's 2030 targets.
The first one is a requirement introduced now, under which all future offshore wind farms must be built in Designated Marine Areas. These areas have yet to be identified and may not be for another 18 to 24 months, Wind Energy Ireland says.
"They are gambling that State agencies can identify Designated Marine Areas quickly. Unfortunately, our experience is that those agencies are grossly under-resourced and will struggle to deliver in time unless the right people with the right skills are put to work on it as soon as possible", Noel Cunniffe said.
"Our members have been working for years to deliver the projects Ireland needs only for the rules to change, without warning, in the middle of the process. We are effectively being told to stop developing offshore wind energy and wait for further decisions at a point when we have no time to lose".
The policy also proposes for future offshore wind farms not to be connected to points on land but to offshore substations that would be designed and built by EirGrid. Wind Energy Ireland says this is something the company has never done before.
The industry organisation noted that it was not opposed to the government identifying locations for the development of offshore renewable energy and projects connecting to EirGrid substations.
"[But] if this was to be the policy it needed to be identified years ago. Changing the approach in the middle of project development will cost Ireland time we cannot afford to lose, prolong our dependency on imported fossil fuels and lock in more carbon emissions", Wind Energy Ireland states in a press release.

ADVERTISE ON OFFSHOREWIND.BIZ
Get in front of your target audience in one move! OffshoreWIND.biz is read by thousands of offshore wind professionals daily.