RWE, DNV to Study Impact of Far Wakes from Large Offshore Wind Clusters
RWE and DNV have agreed on a scope to conduct a study assessing the impact of far wakes from large offshore wind clusters.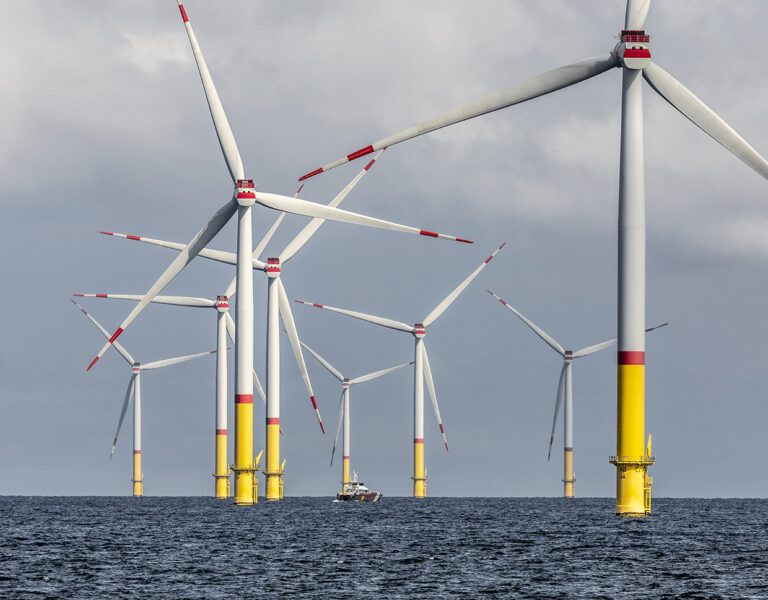 RWE reviews its methodology and approaches to wind energy yield modeling on an ongoing basis, the company said. Based on this RWE said it has developed a good understanding of these long-distance cluster wake effects.
RWE models predict that large clusters of offshore wind farms could have far-reaching wind-shadowing effects, impacting wind yield of future offshore wind farms.
The preliminary model from RWE outlines that these can have an impact up to 200 kilometres or more and cause the energy yield in the wake areas to be reduced – in certain cases by over ten per cent, said the offshore wind developer.
This could have possible implications on future offshore development projects in Europe, for example in the German North Sea.
DNV's scope of work is to validate the effects of the initial modeling results. DNV will independently carry out data analysis on RWE data and perform CFD modeling to review the company's findings.
The first results are planned to be published in April ahead of German offshore seabed auctions.
In order to achieve the expansion targets of 30 GW, Germany's Federal Network Agency launched a tender in February for four areas in the North Sea and the Baltic Sea with a combined offshore wind capacity of 7 GW.
That same month, the country launched another offshore wind tender, this one for 1,800 MW of capacity to be developed across four centrally pre-examined areas in the North Sea.
Follow offshoreWIND.biz on: