Wales' First Floating Offshore Wind Farm Gets Marine License
Blue Gem Wind, a joint venture between TotalEnergies and Simply Blue Group, has secured a marine license for the 100 MW Erebus floating offshore wind project in Wales.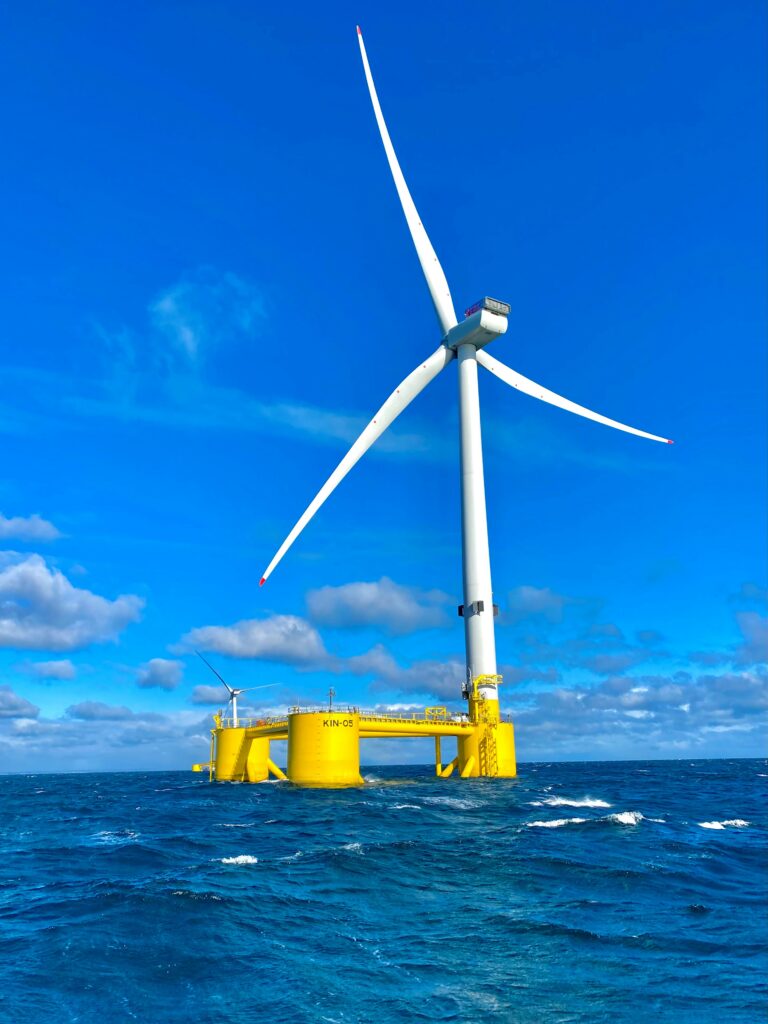 Working with OWC, MarineSpace, ITPEnergised, and Burges Salmon, and following a comprehensive Environmental Impact Assessment (EIA) process, Blue Gem Wind was granted a marine license for the floating wind project on 17 February.
Located approximately 40 kilometres off the Pembrokeshire coastline, Erebus is Wales' first planned floating wind farm. The project will feature seven next-generation 14 MW turbines on WindFloat floating platforms, providing enough renewable energy to power 93,000 homes.
"We have been working with Natural Resources Wales and other key stakeholders since 2019 to develop a test & demonstration scale project that balances the need for low carbon energy with that of the natural environment, and minimises impacts to local communities and stakeholders", said Sean Evans, Consenting Manager of Blue Gem Wind.
Erebus floating offshore wind project is planned to be commissioned in 2026 and marks the start of Blue Gem Wind's stepping stone approach to floating wind development in the Celtic Sea.
At the beginning of last year, the joint venture selected Bureau Veritas to undertake the project certification of Erebus.
TotalEnergies and Simply Blue Group established Blue Gem Wind in March 2020 to develop floating offshore wind projects in the Welsh waters of the Celtic Sea.
Shortly after, the partnership secured seabed rights to develop the 96 MW Erebus project, Wales' first floating offshore wind farm. The second floating wind project being conducted by Blu Gem Wind in the Celtic Sea is the Valorous project, located some 50 kilometres South West of the Pembrokeshire coastline.
Follow offshoreWIND.biz on: