Aibel and Nexans Team Up for Floating Offshore Wind Development
Aibel and Nexans have announced that they will collaborate on the exchange of relevant information to strengthen the companies' technical development and position in the floating offshore wind market.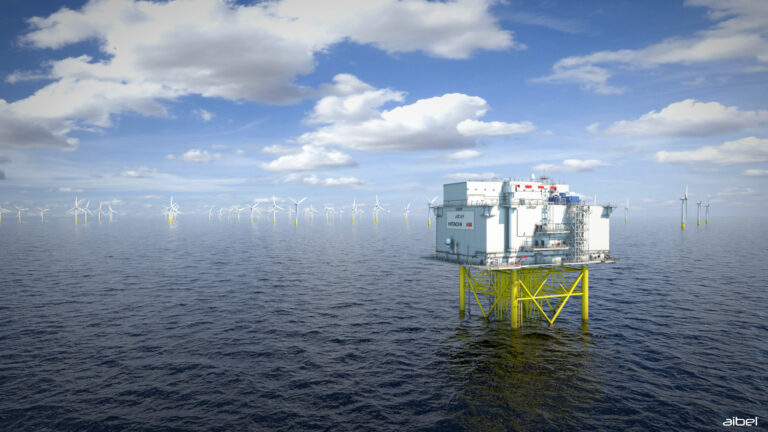 With the new collaboration, Aibel and Nexans aim to strengthen the development and position of deliveries to the market for floating offshore wind. The collaboration does not constitute an exclusive obligation, but the parties see great advantages in the mutual exchange of data and information, Aibel said.
This will contribute to accelerating technological development and optimisation of the companies' deliveries within floating offshore wind.
"Floating offshore wind is a segment with enormous potential but needs further development and maturity to ensure profitable solutions", said Mads Andersen, President and CEO of Aibel.
Liv-Runi Syvertsen, EVP of business development and supply chain at Aibel added "For example, we see an increased need for floating facilities that enable energy production further from shore and at deeper water in a competitive and profitable way for the operators."
Nexans has recently developed and been awarded a contract for the "world's first" deep-water dynamic cable at 145 kV. The technology behind this is one of several technological jigsaw pieces, along with extensive experience from the delivery of dynamic systems, which are central to the way forward towards dynamic export cables for floating offshore wind, Aibel said.
The companies will also actively explore and carry out joint development projects to the extent it is useful, and together investigate and pursue opportunities for participation in research projects, according to the partners.
"We expect to see floating offshore wind reaching gigawatt scale before 2030. This is a technical challenge in light of existing cable technology. In order to address this, we have taken, and must continue to do so, measures to bring forward new technology", said Bjørn Sanden from Nexans.
"At the same time, we see that our own and Aibel's deliveries can affect each other, so that development with insight into any limitations can have an effect on cost and functional properties."
Aibel is one of the leading suppliers of converter platforms for bottom-fixed offshore wind farms, while Nexans is a supplier of high-voltage cables and other associated equipment.
Follow offshoreWIND.biz on: