Vestas 15 MW Prototype Turbine Taking Shape, Nacelle Arrives at Test Site
On 15 November, the nacelle for Vestas's prototype V236-15.0 MW turbine arrived at Østerild National Test Centre from the company's factory in Lindø, both in Denmark.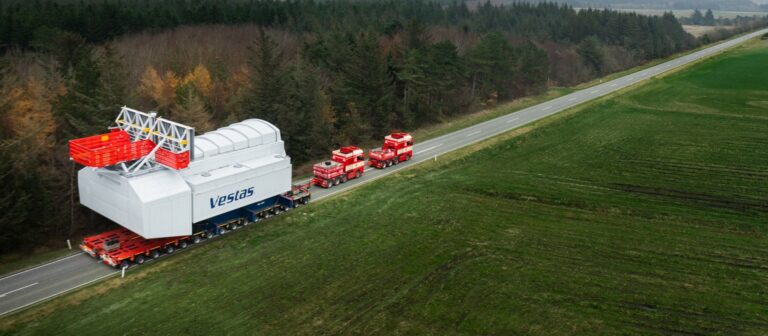 The installation of the prototype wind turbine is well underway with all tower sections already installed, the company says.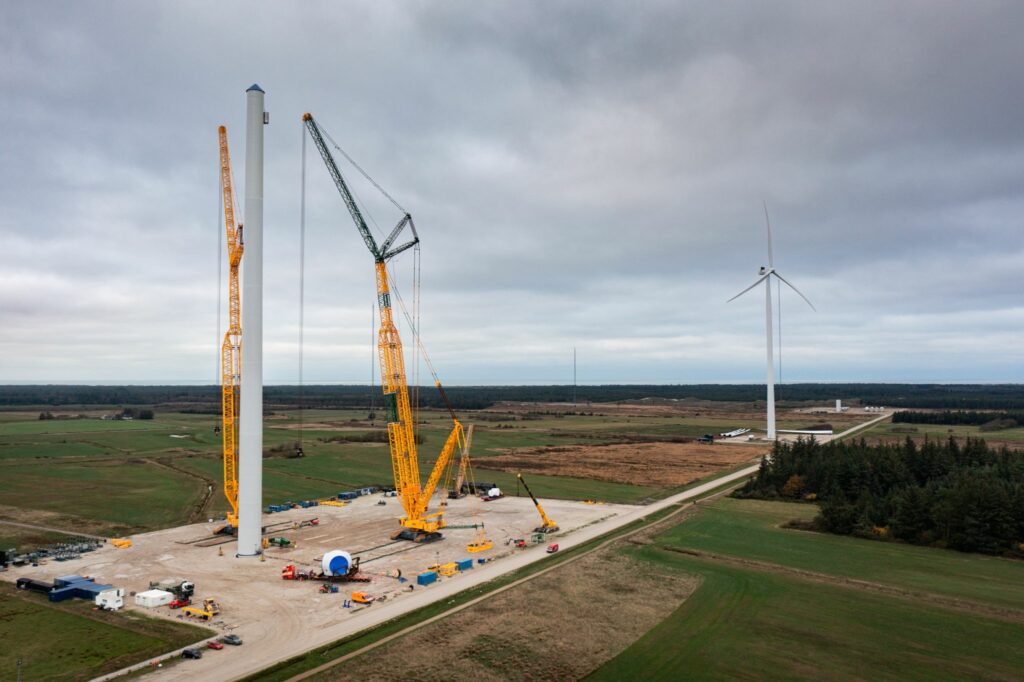 The nacelle, next to be installed, was shipped from the Port of Odense to Hanstholm, where it was trucked to the test site.
"It is always a big undertaking to transport these large components. The V236-15.0 MW™ nacelle is the biggest nacelle we have ever had to transport, so it was a big milestone to see it arrive at site on schedule", said Charlotte Feldvoss, Head of Regional Transport at Vestas.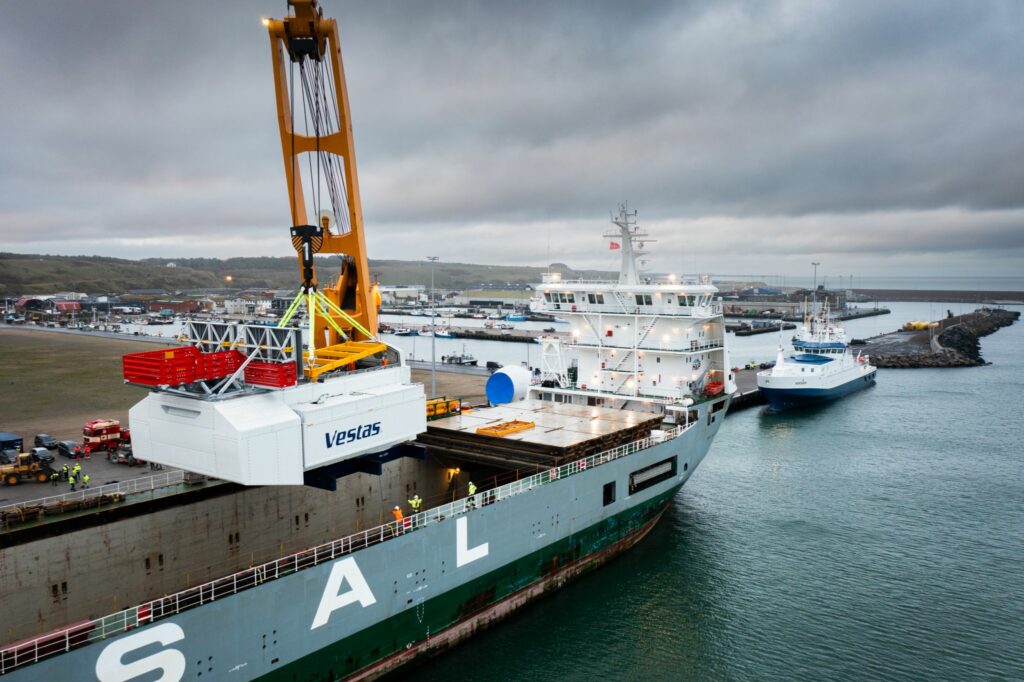 At the end of the last month, Vestas manufactured and rolled out the first 115.5-metre blade built for the offshore wind turbine prototype at its production facility in Nakskov, Denmark.
Stretching 280 metres into the air with a production output of 80 GWh/year, the prototype will be the tallest and most powerful wind turbine in the world once installed later this year, according to Vestas.
With a swept area exceeding 43,000 m2, one single V236-15.0 MW unit is capable of producing enough energy to power more than 20,000 households.
Follow offshoreWIND.biz on: