The governments of Estonia and Latvia have selected the locations in their respective parts of the Baltic Sea where their joint offshore wind energy project – ELWIND – will be built.
Based on research and analysis, the most suitable development area for the implementation of a joint project in Estonian waters is the sea area west of Sõrve, Estonia's Ministry of Economic Affairs and Communications said.
"Estonian offshore wind energy is an untapped potential both in the context of the green revolution, more reasonable energy prices and our energy security. Therefore, we are happy that after thorough analyzes we have again taken a step forward regarding the establishment of the Estonian-Latvian offshore wind farm and have selected a suitable location," said Estonia's Minister of Economy and Infrastructure Riina Sikkut.
"During the preliminary study of the location selection of the offshore wind farm ordered in cooperation with the neighboring countries, various sea areas were analyzed in order to find the most suitable area for establishing a wind farm in the sea area of ​​Estonia and Latvia. The sea area to the west of Sørve's leg turned out to be suitable, because there are better wind and ice conditions compared to other areas, in addition, this area is away from the known flight paths of migratory birds, the habitats of seals and other aquatic life."
Back in September, the Latvian government disclosed that this country's portion of the ELWIND wind farm area is located in the Kurzeme region, between Liepaja and Ventspils.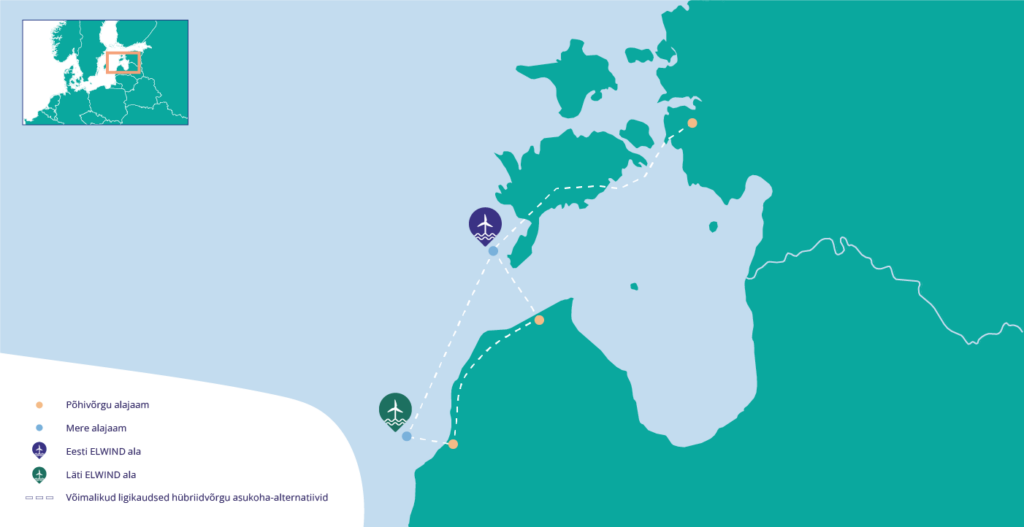 The ELWIND wind farm will have a capacity of between 700 MW and 1,000 MW. The tender for the rights to develop the project is scheduled to be held in 2026. The project is expected to enter the construction phase in 2028 and be commissioned by 2030 at the earliest.
ELWIND is being implemented by Estonia's Ministry of Economic Affairs and Communications, the Latvian Ministry of Economy, the Center for Environmental Investments, the Latvian Investment and Development Agency, and the Latvian grid operator Augstsprieguma tīkls (AST).
As the next stage of the project in Estonia, the Center for Environmental Investments will submit an application to the Consumer Protection and Technical Supervision Agency (TTJA) for the issuance of a building permit for the Estonian maritime area of ​​the joint project.
By taking the development permit procedure, TTJA will initiate an environmental impact assessment, during which KIK will the necessary studies.
Latvia and Estonia started discussions for to develop ELWIND in December 2019. A year later, the countries' governments signed a Memorandum of Understanding (MoU) to develop a 1 GW offshore wind farm in the Gulf of Riga.
The two countries' transmission system operators (TSOs), Elering and AST, joined forces again in 2021 to identify the best offshore and onshore routes and grid solutions. That same year, Elering also revealed its plans for a large offshore grid connection in the Baltic Sea, for which ELWIND would be the first step.
Follow offshoreWIND.biz on:
Photo: Estonia's Ministry of Economic Affairs and Communications