Iberdrola Plans to Increase Kitty Hawk Capacity to 3.5 GW
Iberdrola plans to increase the total capacity of the Kitty Hawk offshore wind development, located off North Carolina, from 2.5 GW to 3.5 GW.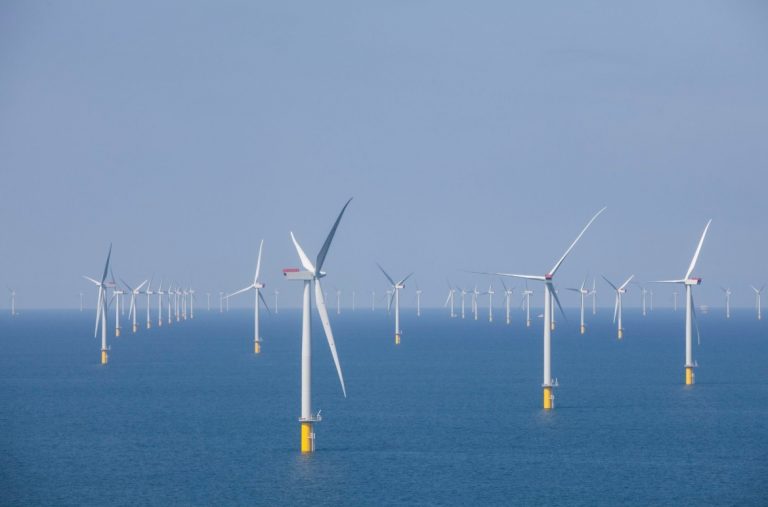 The decision to raise the capacity comes "as the current turbine technology allows to increase the capacity potential of the leased area", the Spanish renewable energy developer which owns the US-based Avangrid, the company developing the project, said in its Q3 2022 results.
The Kitty Hawk project is currently undergoing federal permitting process that started in the summer last year.
According to the submitted Construction and Operations Plan (COP), Kitty Hawk is planned to be built in phases, with the first phase planned to have a capacity of 800 MW and the entire development a total generation capacity of up to 2.5 GW, once all phases are built.
The first phase is expected to begin construction in 2024.
In an update this summer, the US Bureau of Ocean Energy Management said that the project name was changed from Kitty Hawk Wind Project to Kitty Hawk North Wind Project in June, to reflect the segmenting of the project.
The Kitty Hawk North Wind Project is proposed to comprise up to 69 wind turbines, one offshore substation and two export cables that would make landfall in Virginia Beach, Virginia, and connect to the Pennsylvania-New Jersey-Maryland (PJM) Interconnection energy grid.
Iberdrola's US arm Avangrid secured the rights to develop the 122,405-acre lease area in May 2017.
Kitty Hawk is the first offshore wind lease area to be secured off North Carolina. In May this year, TotalEnergies and Duke Energy secured two further leases off the State's coast, in the Wilmington East Lease Area offshore North Carolina and South Carolina.
Follow offshoreWIND.biz on: