BP Could Place Its First Floating Wind Bid in California
BP has qualified as an eligible bidder for the upcoming (floating) offshore wind lease sale in California, for which the US Government just announced would be held on 6 December by the Bureau of Ocean Energy Management (BOEM).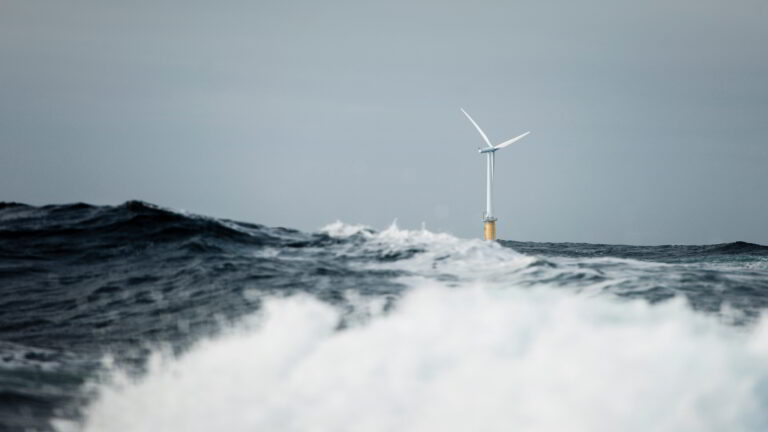 Since the issuance of the Proposed Sale Notice (PSN) for the five lease sites offshore California in May – which contained a list of 23 eligible bidders – BOEM has deemed 20 more companies qualified to participate in the country's first-ever offshore wind auction in the Pacific and the first-ever to support floating wind farms.
BP, which was not on the initial list, is now one of the 43 potential bidders and has qualified for the lease sale through a project company named BP US Offshore Wind Energy LLC.
Following recent news about the company setting up a global floating wind team and participating in the public consultation for California lease sale earlier this year, the British oil and gas major was somewhat anticipated to join the race for the first floating wind farms in the US.
Nevertheless, although eligible to bid this December, BP's (and any other company's) qualification does not mean that it will participate in the auction and it is left to be seen whether the company will place bids.
Among the 20 entities that BOEM qualified for bidding for the areas offshore California since May are also TotalEnergies, SSE Renewables, Corio Generation, and Invenergy, as well as European floating wind developers, including those with proprietary floating wind technology.
BP officially entered the offshore wind market by joining Equinor's two US projects at the beginning of 2021.
Since then, the company was awarded development rights in the UK and Scotland in a joint venture with German EnBW, and also submitted a proposal in the Dutch Hollandse Kust West tender and announced a bid in the Norwegian upcoming offshore wind auction in a consortium with Statkraft and Aker Offshore Wind (now Mainstream Renewable Power).
All of the projects and tenders mentioned above are bottom-fixed and, if the company comes out as one of the winners of the lease sale in California, this would be BP's first floating wind project.
The oil and gas major is also anticipated to bid for the construction of floating wind projects in the Celtic Sea, where the UK's Crown Estate plans to lease areas for 4 GW of floating offshore wind capacity next year.
Follow offshoreWIND.biz on: