Who Are Potential Bidders in California Offshore Wind Lease Sale?
Ørsted, Equinor, Shell, RWE, and CIP are among the qualified lease sale participants.
The final list of eligible bidders will be published in the Final Sale Notice (FSN).
---
There are 23 developers who have already qualified to participate in the lease sale for wind areas offshore California, expected to be put up for auction by the end of this year and bring the US its first commercial-scale floating wind projects.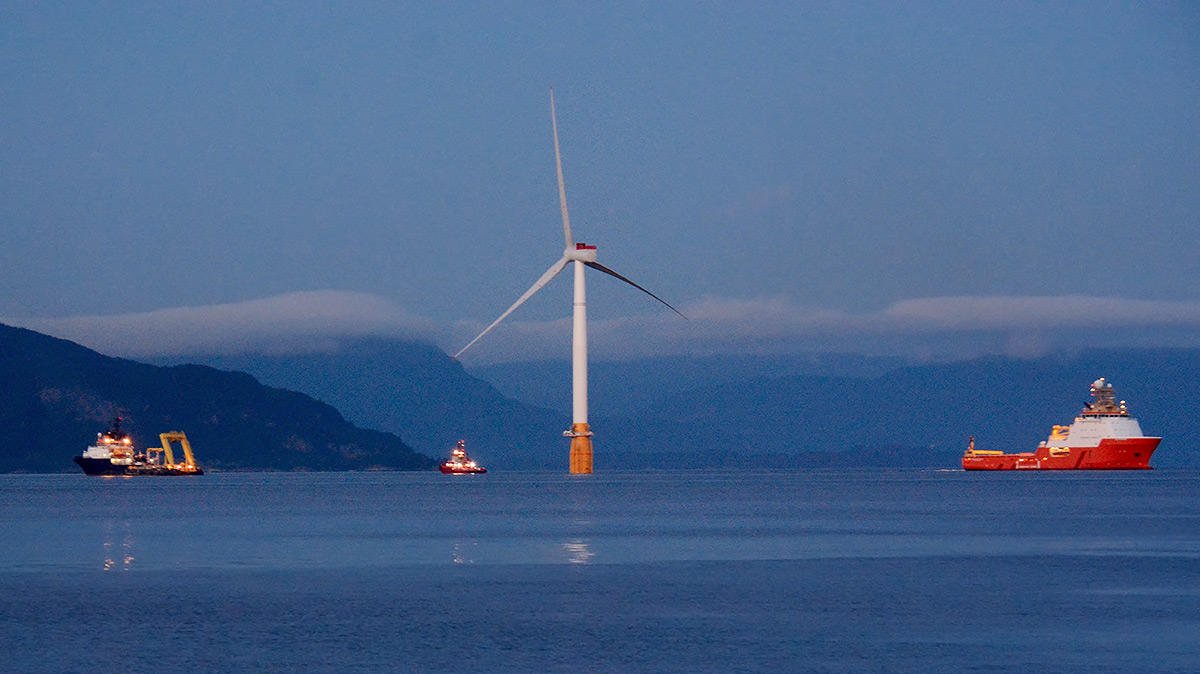 After publishing Calls for Information and Nominations in 2018 and 2021, the US Bureau of Ocean Energy Management (BOEM) received 27 nominations: 10 for the Humboldt Call Area and 17 for the Morro Bay Call Area.
Since then, a total of 23 offshore wind developers have qualified for the lease sale through their response to the Calls or by submitting qualification materials.
Now, with the Proposed Sale Notice (PSN) to be published in the Federal Register on 31 May, BOEM will open a 60-day window not only to solicit public feedback on the details of the proposed lease sale but also to qualify any new developers that wish to compete for (floating) offshore wind development.
Those who have already qualified are not required to take any additional action to affirm their interest.
While the final list of eligible bidders will be published in the Final Sale Notice (FSN) – after BOEM completes its review of qualification materials submitted during the PSN comment period – these are the 23 entities that are currently on the list and might be the bidders later this year:
547 Energy LLC (one of whose portfolio companies is Spanish BlueFloat Energy)
Algonquin Power Fund (America) Inc.
Arevia Power LLC
Avangrid Renewables, LLC
Castle Wind LLC (a joint venture between Trident Winds Inc. and TotalEnergies)
Central California Offshore Wind LLC (Ocean Winds, a joint venture between EDPR and ENGIE)
Cademo Corporation
Clearway Renew LLC
EDF Renewables Development, Inc.
EDPR Offshore North America LLC
Equinor Wind US LLC
JERA Renewables NA, LLC
Marubeni Power International, Inc.
Mission Floating Wind LLC (Copenhagen Infrastructure Partners)
Northcoast Floating Wind LLC (Copenhagen Infrastructure Partners)
Northland Power America Inc.
Ørsted North America Inc.
Redwood Coast Energy Authority (RCEA) (with partners Principle Power, EDPR Offshore North America, and Aker Solutions)
Redwood Coast Offshore Wind LLC
RWE Renewables Development, LLC
Shell New Energies US LLC
US Mainstream Offshore, Inc.
wpd offshore Alpha, LLC
In the lease sale for the federal waters offshore California, the US will offer five areas in the Morro Bay Wind Energy Area and Humboldt Wind Energy Area for offshore wind development.
These together cover 373,268 acres and could accommodate 4.5 GW of installed offshore wind capacity, expected to fully come from floating wind technology which is deemed most suitable for the US Pacific Coast.
Earlier this month, the California Energy Commission (CEC) announced a preliminary planning goal of 3 GW of (floating) offshore wind to be installed off the state's coast by 2030, with and aim to have up to 15 GW installed by 2045.
The Commission also said technological developments in floating wind could support a faster rate of offshore wind deployment that could support a larger goal of up to 20 GW between 2045 and 2050.
Follow offshoreWIND.biz on: