Ulstein Designs 8,000-Tonne Foundation Installation Vessel
Norwegian shipbuilder and designer Ulstein has introduced the ULSTEIN HX122 vessel design with the aim to tackle the shortage of specialised vessels needed to install the next-generation foundations.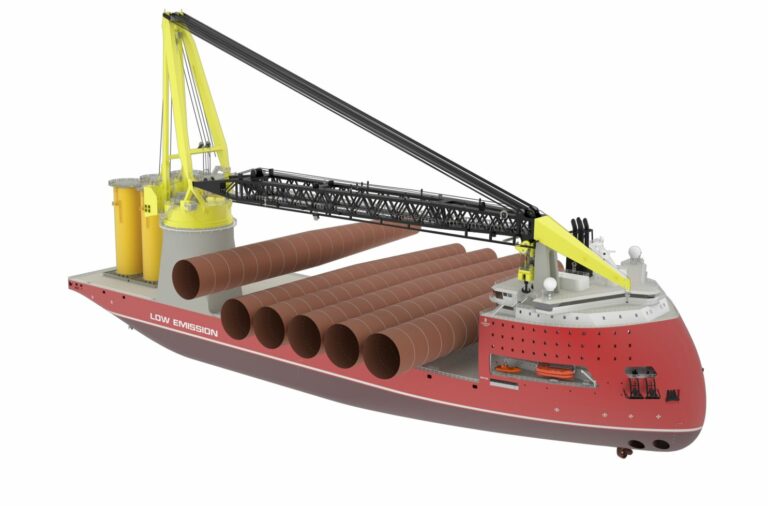 The Ulstein HX122 design features ULSTEIN X-BOW and an ultra-high-capacity crane, enabling operators and contractors to transport and install monopiles or jacket foundations up to 5,000 tonnes.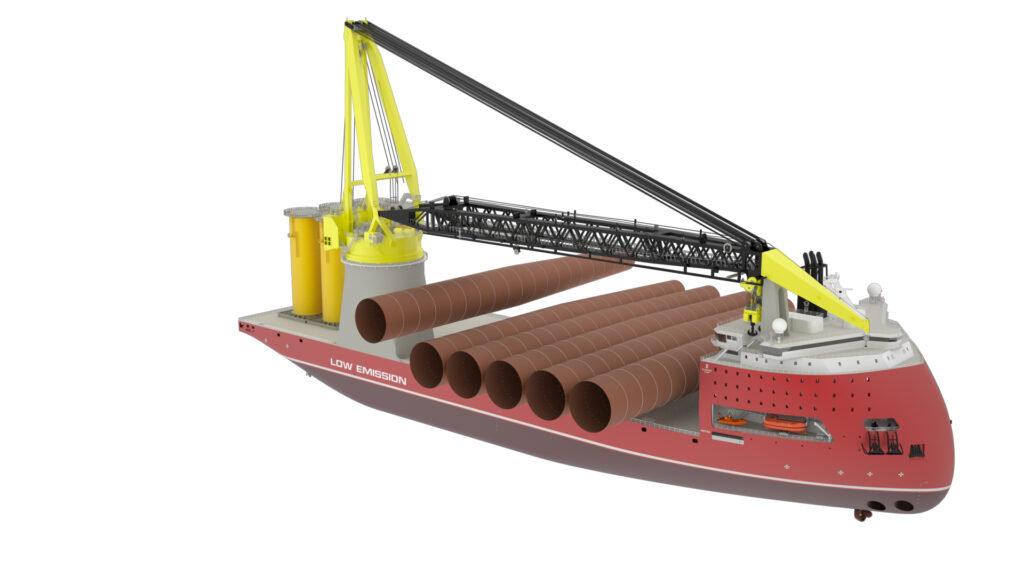 The vessel has a crane capacity of up to 8,000 tonnes, a 10,000-square-metre deck area, and can complement 180 people.
"The quick developments in this industry create uncertainty with wind farm developers, where we see for some future projects the preference to install even larger foundations up to 5,000 tons. Hence the need for a larger capacity vessel", said Nick Wessels, Marketing & Sales Manager at Ulstein Design & Solutions BV.
According to Ko Stroo, product manager at Ulstein Design & Solutions BV, the company has put significant research and development (R&D) effort into the development of its heavy lift vessel portfolio. The Norwegian shipbuilder and designer has worked with industry partners on lowering CO2 emissions, mission equipment integration, and operability performance, Stroo said.
"The ULSTEIN HX122 is our latest and largest heavy lift vessel design, allowing contractors to keep pace with the rapid growth of wind turbine foundations", Stroo added.
At the beginning of the year, Ulstein unveiled its Ulstein HX118 design which was the third evolution of the SOC 5000, of which several vessels are in operation or under construction, including Heerema's Aegir and Subsea 7's Seven Borealis.
The design included methanol-powered generators, an optimised hull design, and smart integration of battery systems.
Follow offshoreWIND.biz on: