Mainstream Renewable Power and its partner AIT Corporation have installed a Light Detection and Ranging system (LiDAR) unit at the 500 MW Ben Tre offshore wind farm in Vietnam.
The LiDAR was placed on a fixed platform and deployed in Vietnam's East Sea, 40 kilometres from the coast of Ben Tre Province at water depths of 25 metres, making it the furthest wind measurement platform from shore in Vietnam, Mainstream said.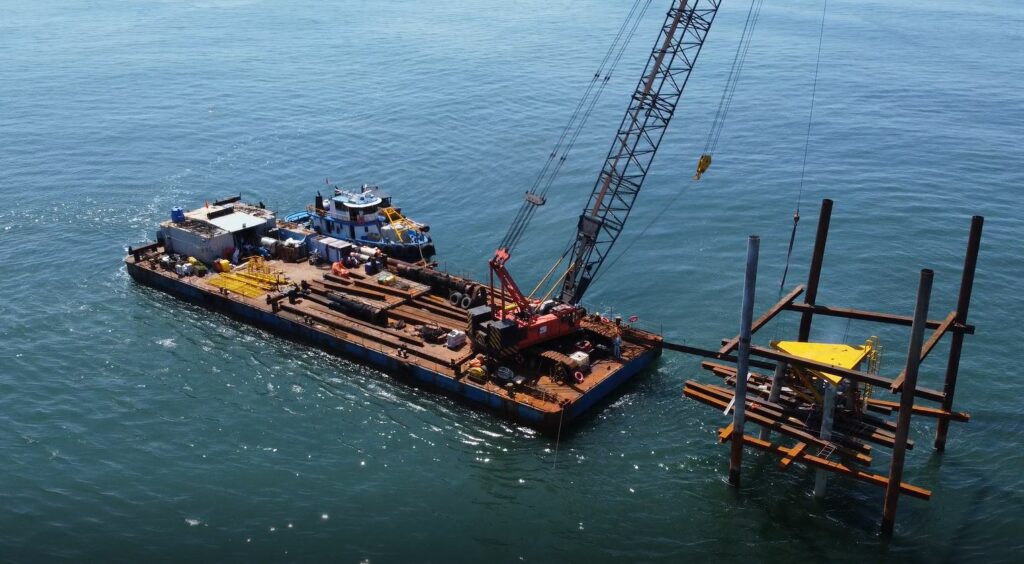 The unit will continuously log data via satellite for approximately 18 months to provide an accurate assessment of the wind conditions at sea.
Mainstream said that the Ben Tre offshore wind farm will play a key role in Vietnam's energy transition through its investment of USD 1.4 billion over the course of the project construction and could also facilitate the country's ambitions to transition away from conventional fossil-fueled energy production.
"The Ben Tre Project has the potential to play a pioneering role in Vietnam's green energy future and will contribute to the realization of the Vietnamese government's ambitions to install 7 GW of offshore wind before 2030″, said Bernard Casey, Chief Operating Officer for Mainstream in the APAC region.
Mainstream has been operating in Vietnam since 2017 and signed a joint development agreement with AIT in 2020.
The Ben Tre offshore wind project is expected to reach financial close and start construction by 2023/24 and reach commercial operation by 2025/26, according to the developer's previous news.
Follow offshoreWIND.biz on:
Photo: Mainstream Renewable Power