Portugal Preparing 10 GW Offshore Wind Auction for 2023
Portugal will offer 10 GW of capacity through the country's first offshore wind auction expected to take place in 2023, according to Portugal's Environment Minister Duarte Cordeiro.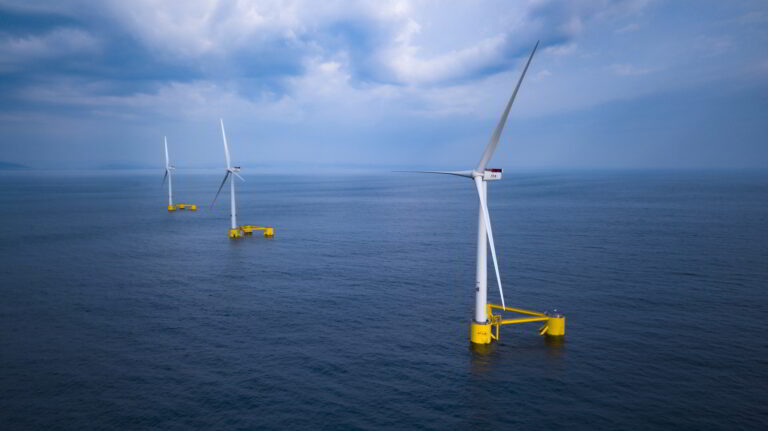 Portugal had originally planned to offer between 6 GW and 8 GW of offshore wind capacity in the first auction.
The increase in the capacity target is part of the Portuguese government's plan to speed up the country's energy transition.
This is the second capacity increase for the country's debut offshore wind auction. Portugal had initially planned to hold the first auction in 2022 and offer up to 4 GW of capacity in the Atlantic Ocean.
"We have already launched the working group to prepare the 10-gigawatt offshore Eolic tender so that we can increase our capacity to increase renewable energy for this type of industry," Minister Cordeiro was quoted as saying by O Jornal Economico.
Back in 2017, the Portuguese Government approved the Industrial Strategy for Ocean Renewable Energies (EI-ERO), with an aim of developing the country's offshore wind potential, according to which the potential for offshore wind installation in Portugal is much more significant for floating turbines (40 GW), than for fixed ones (1.4 to 3.5 GW).
According to estimations from the Global Wind Energy Council (GWEC), the Ocean Renewable Energy Action Coalition (OREAC), and the World Bank's Energy Sector Management Assistance Program (ESMAP), Portugal's offshore wind technical potential is 131 GW: 117 GW for floating wind and 14 GW for bottom-fixed.
Portugal already has a floating wind farm up and running, the 25 MW Windfloat Atlantic, which has been operational since July 2020. The project features three MHI Vestas 8.4 MW turbines mounted on Principle Power's semi-submersible floating foundations.
Follow offshoreWIND.biz on: