Rise Light & Power Proposes to Replace New York City Fossil Fuel Generation with Offshore Wind
Rise Light & Power has revealed its Queensboro Renewable Express (Queensboro) plan, an offshore wind transmission project that will bring renewable energy to Queens and replace existing fossil fuel generation.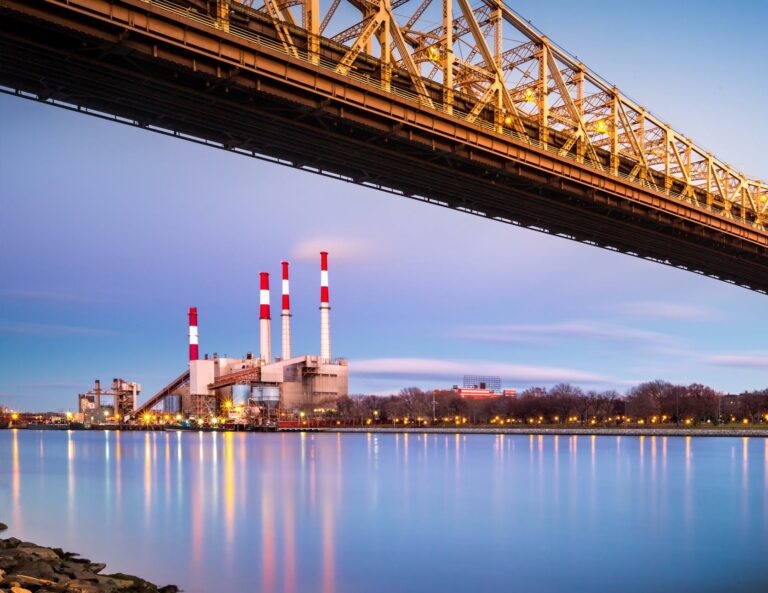 The company's idea is to use multiple sets of transmission cables to bring up to 3.9 GW of electricity generated by offshore wind farms in the Atlantic Ocean, through the Verrazano Narrows, Upper New York Bay, and East River to the Ravenswood site in Queens.
In addition to permanently replacing 1960s-era fossil fuels, Queensboro will also create job opportunities, leverage existing infrastructure to lower costs and improve efficiency, and will not disrupt the community or public space, Rise said.
The Queen-based firm, owned by LS Power, said that the Queensboro is a mature project that Rise has been developing for more than two years, completing 255 miles (about 410 kilometres) of geophysical surveys in New York Harbor to determine the safest and most efficient location for buried, submarine, high-voltage direct current (HVDC) cables.
Queensboro is part of Rise's previously announced plan to turn New York City's largest fossil fuel power plant, the 2,480 MW Ravenswood Generation Station in Long Island City, into a renewable energy hub.
"As home to New York City's largest power generator, there are countless reasons to interconnect gigawatts of new offshore wind energy at the Ravenswood site. We can leverage our existing infrastructure and waterfront location to deliver a low-cost, low-risk offshore wind transmission system", said Clint Plummer, Chief Executive Officer of Rise Light & Power.
The proposal follows Governor Kathy Hochul's announcement of New York's third offshore wind solicitation to procure at least 2 GW of offshore wind energy.
New York State has set a goal of having 9 GW of offshore wind capacity on the grid until 2035.
The state currently has five offshore wind projects in active development, the largest portfolio in the nation, with its first offshore wind farm, the 130 MW South Fork project, now under construction.
The other four are: Sunrise Wind (924 MW), Empire Wind 1 (816 MW), Empire Wind 2 (1,260 MW), and Beacon Wind (1,230 MW).
Follow offshoreWIND.biz on: