Rise Light & Power Unveils Plans to Redevelop New York City Fossil Fuel Plant Into Renewables Hub
Rise Light & Power has announced plans to redevelop its 2,480 MW Ravenswood Generating Station in New York City into a renewable energy hub that can integrate offshore wind, upstate wind, and solar into the city's electric grid.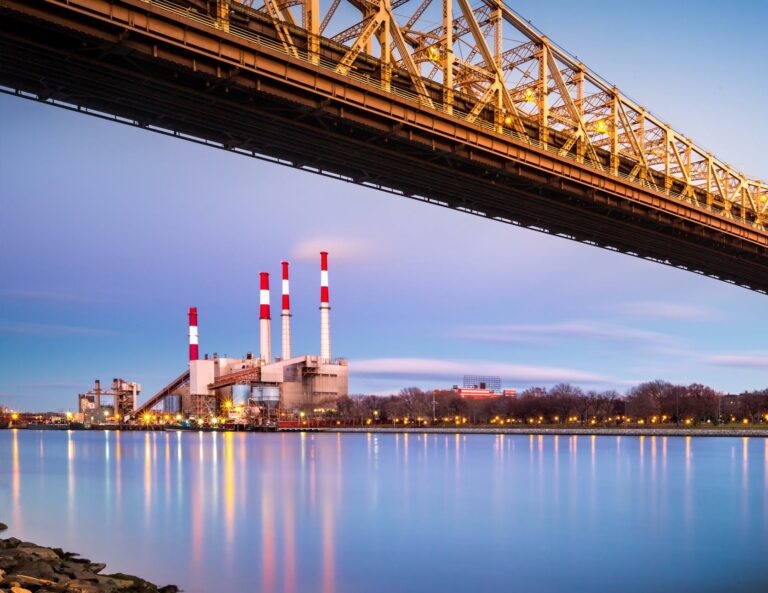 Located on a 27-acre waterfront site in Long Island City, Queens, the Ravenswood Generating Station is currently providing more than 20 per cent of New York City's local generation capacity.
Rise's long-term redevelopment plan, called Renewable Ravenswood, includes retiring the plant's Big Allis unit and other 1960s-era fossil units and replacing their output with renewable energy and battery storage.
The project will retire and repurpose the real estate and infrastructure of three fossil fuel units at Ravenswood to facilitate cost-effective integration of renewable resources, Rise said.
The plan includes repurposing existing infrastructure to connect thousands of megawatts of clean energy from Upstate to New York City's electric grid.
The plan further includes the deployment of a large-scale battery energy storage directly on the facility site as well as repurposing Ravenswood's river intake system to provide zero-emission thermal energy to nearby communities.
If approved by regulators, Ravenswood could power more than two million New York homes with renewable energy, in addition to providing clean heating and cooling for up to 15,000 local residences, said Rise.
"New York City has for too long relied almost exclusively on fossil fuels to power the city. Our
future demands innovative and reliable clean energy solutions, and we will deliver just that with
our bold move to retire Ravenswood's 1960s-era fossil fuel units and transition to a Renewable
Ravenswood in its place", said Clint Plummer, chief executive of Rise Light & Power.
The company, which is owned by LS Power, plans to file the first of a number of plans and detailed applications with state energy regulators and authorities later this year.
Renewable Ravenswood will support New York's efforts to accelerate the retirement of the state's fossil fuel facilities by 2030 and help the state achieve its climate targets, Rise said.
Last year, the company proposed a similar plan to the New Jersey Board of Public Utilities (BPU) and PJM Interconnection to redevelop the site of a former coal-fired power station in South Amboy, New Jersey and turn it into a renewable energy hub serving as a central interconnection point for offshore wind farms.
"Offshore wind is the future of New York State and New York City. With projects up and down the Northeast coast, including in the New York Bight, we will have significant clean and renewable energy off our shores. Now we just need to bring it the consumers. Rise's move to shift Ravenswood from the fossil fuels of the past to a model for repurposing aging fossil fuel infrastructure for the future could be part of the solution", said Fred Zalcman, Director of the New York Offshore Wind Alliance.
Follow offshoreWIND.biz on: