Maryland Gets USD 22.9 Million Grant for Offshore Wind Training
The US Department of Commerce has awarded a USD 22.9 million federal grant to the Maryland Department of Labor (Labor) to develop a new apprenticeship model under the Maryland Works for Wind programme to support the region's growing offshore wind industry.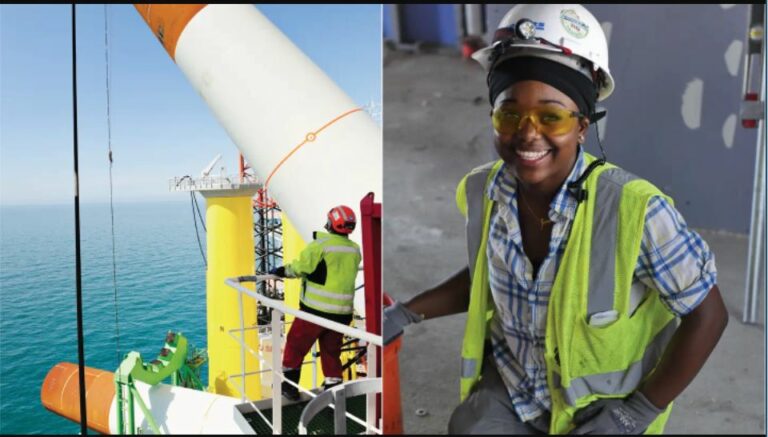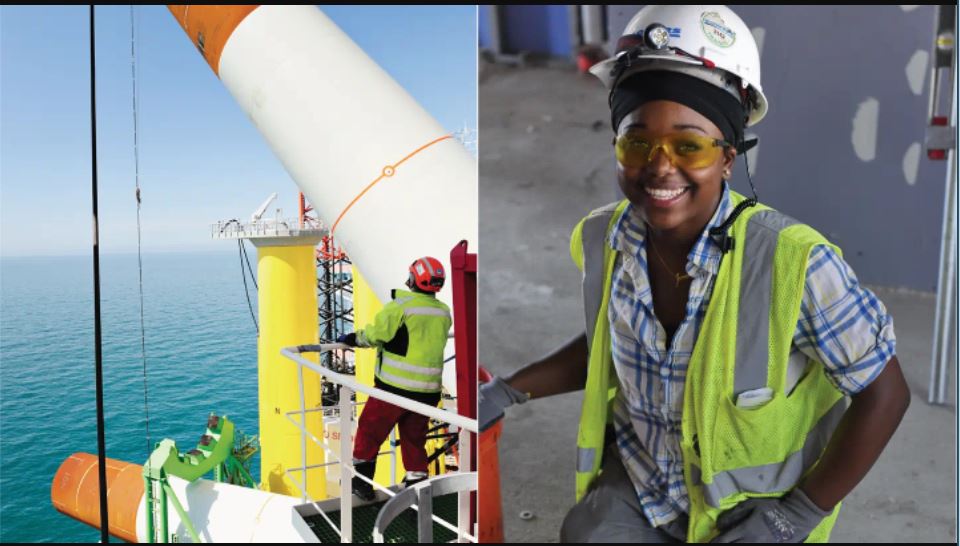 The Maryland Works for Wind scheme will partner leading employers such as Chesapeake Shipbuilding, Crystal Steel Fabricators, US Wind, And Ørsted Offshore North America, and seven local unions to build a training model that meets the needs of employers and local communities.
"Building offshore wind projects off the coast of Maryland and Sparrows Point Steel in Baltimore County will require a multi-faceted, multi-skilled workforce. We look forward to working with these partners to support the creation of an offshore wind manufacturing hub for the region", said Jeff Grybowski, CEO of US Wind.
The programme will focus on engaging thousands of formerly incarcerated individuals, veterans, disconnected youth, and other underserved populations, according to Maryland Governor Larry Hogan's office.
"This funding will ensure that Maryland employers and jobseekers stand ready to meet the demands of the flourishing offshore wind industry, which is expected to create more than 10,000 jobs in the State of Maryland and yield an economic impact of nearly $3 billion over the next 20 years in the Baltimore area and Central Maryland alone", said Governor Hogan.
The investment comes as part of a wider USD 500 million government package known as the Good Jobs Challenge, which has awarded grants to 32 workforce training programmes across the US.
Ørsted to Invest Nearly USD 735 million in Maryland
Ørsted, which is developing the Skipjack offshore wind farm in Maryland, welcomed the announcement, saying it plans to invest nearly USD 735 million in the state and create thousands of local jobs during Skipjack Wind's development and operation.
"Ørsted is proud to be making significant commitments to develop supply chain, manufacturing, and operations capabilities across Maryland as we develop Skipjack Wind. The Maryland Works for Wind initiative positions the state to build a pipeline of skilled talent to support Skipjack Wind's development and other projects in the U.S. and globally", said David Hardy, CEO of Ørsted Offshore North America.
A couple of months ago, the Denmark-based company signed a Project Labor Agreement with the North American Building Trades Union to construct Ørsted's US offshore wind farms with an American union workforce.
Ørsted also partnered with Tradepoint Atlantic to build Maryland's first offshore wind staging centre in Baltimore County.
Besides Ørsted's, Maryland's waters are also home to project(s) being developed by US Wind, which was awarded Offshore Renewable Energy Credits (ORECs) in 2017, for the first phase of its proposed development off the state's coast.
The first phase of US Wind's project, called MarWin, will have an installed capacity of 270 MW and is anticipated to come online in 2024.
US Wind also holds the rights for the approximately 80,000-hectare lease area in the Maryland Wind Energy Area.
The company is proposing to install up to 121 turbines and up to four offshore substation platforms to build a project that would have a generation capacity of between 1.1 GW and 2 GW, according to the project's Construction and Operations Plan (COP).
Follow offshoreWIND.biz on: