Maryland's First Offshore Wind Project Enters Permitting Process
The US Bureau of Ocean Energy Management (BOEM) will conduct an environmental review of US Wind's offshore wind project in Maryland, the first proposed wind energy project offshore the state's coast and the tenth offshore wind review of this kind initiated under the Biden-Harris administration.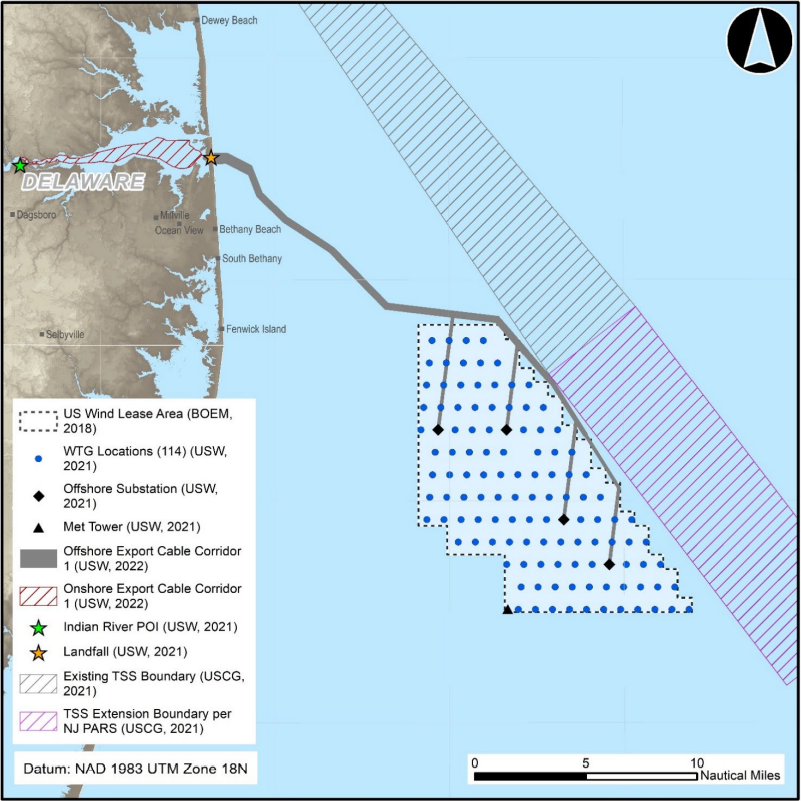 The company is proposing to install up to 121 turbines and up to four offshore substation platforms to build a project that would have generation capacity of between 1.1 GW and 2 GW, according to the project's Construction and Operations Plan (COP).
The project is proposed to be interconnected to the onshore electric grid by up to four new 230 kV export cables into a substation in Delaware.
If approved, the development and construction phases of US Wind's project could support up to an estimated 2,679 jobs annually over seven years, according to a press release from the US Department of the Interior (DOI).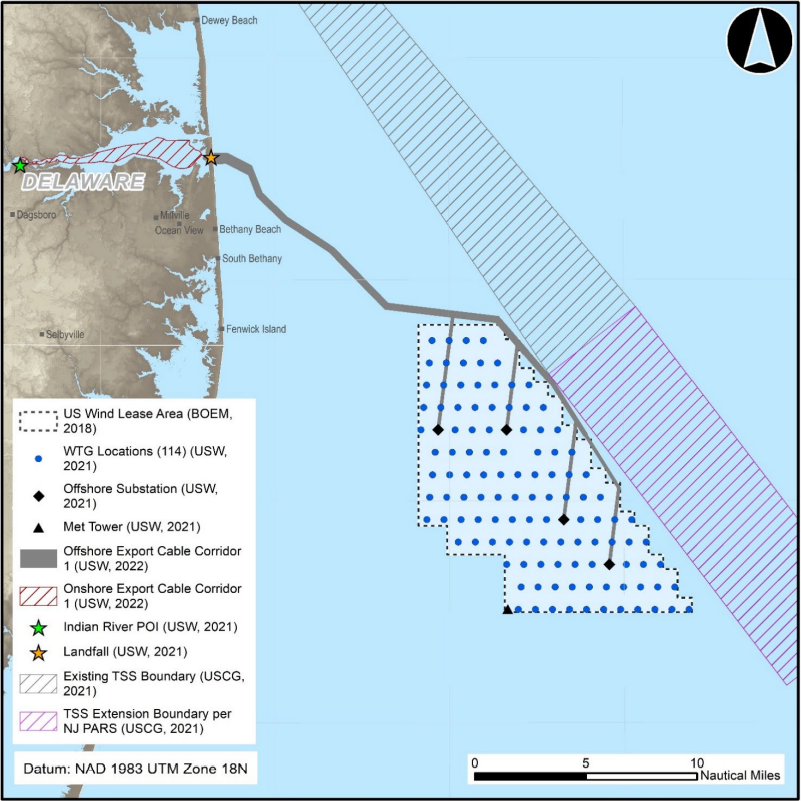 US Wind holds the rights for the approximately 80,000-hectare lease area in the Maryland Wind Energy Area, located some ten nautical miles off the coast of Ocean City, Maryland, and around nine nautical miles offshore Sussex County, Delaware.
The company was awarded Offshore Renewable Energy Credits (ORECs) in 2017 for the first, 270 MW phase of its lease area, called MarWin, which is anticipated to come online in 2024. In December 2021, the Maryland Public Service Commission (PSC) awarded ORECs to US Wind's 808.5 MW Momentum Wind, expected to be operational before the end of 2026.
The project that will now undergo environmental review includes both MarWin and Momentum Wind, and any subsequent development within US Wind's lease area, and is referred to as the Maryland Offshore Wind Project in this regard.
Two more wind farms have been proposed to be built offshore Maryland and awarded ORECs by the state: Skipjack 1 and Skipjack 2, developed by Ørsted, which also plans to develop them as one project.
For US Wind's Maryland Offshore Wind Project, BOEM will now publish a Notice of Intent (NOI) to prepare an Environmental Impact Statement (EIS) on 8 June, which will open a 30-day public comment period that will help BOEM determine the scope of its environmental review.
Throughout the scoping process, multiple opportunities exist to help BOEM determine the important resources and issues, impact-producing factors, reasonable alternatives and potential mitigating measures that should be analysed in the EIS, the DOI said.
Following the comment period, BOEM will review the comments received to identify issues and potential alternatives for consideration in the US Wind Draft EIS.
Follow offshoreWIND.biz on: