RWE to Test Floating Solar Tech on Dutch Offshore Wind Farm
RWE has selected SolarDuck as an exclusive provider for offshore floating solar technology with integrated storage in the company's bid for the Hollandse Kust West (HKW) site VII in the Netherlands.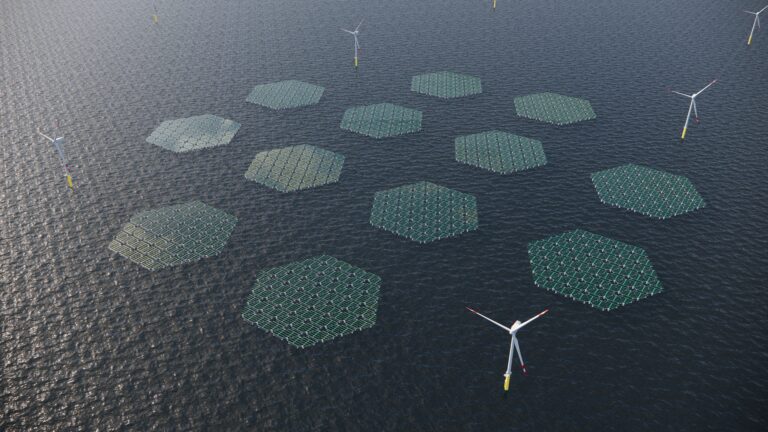 A few months ago, RWE announced that it is participating in the Dutch offshore tender for the Hollandse Kust West (HKW) sites VI and VII.
The areas are located in the North Sea, about 53 kilometres off the Dutch coast. The sites will each deliver more than 760 MW of offshore wind capacity.
SolarDuck and RWE also signed a collaboration agreement to develop the use of floating solar parks at sea.
RWE plans to accelerate the commercial application of new technologies by supporting a vast amount of innovators and startups in demonstrating their innovation in an operational environment.
To this end, RWE decided to invest in SolarDuck's full-scale offshore pilot in the North Sea, called Merganser, which lays the foundation for a larger demonstration project at the Dutch offshore wind farm.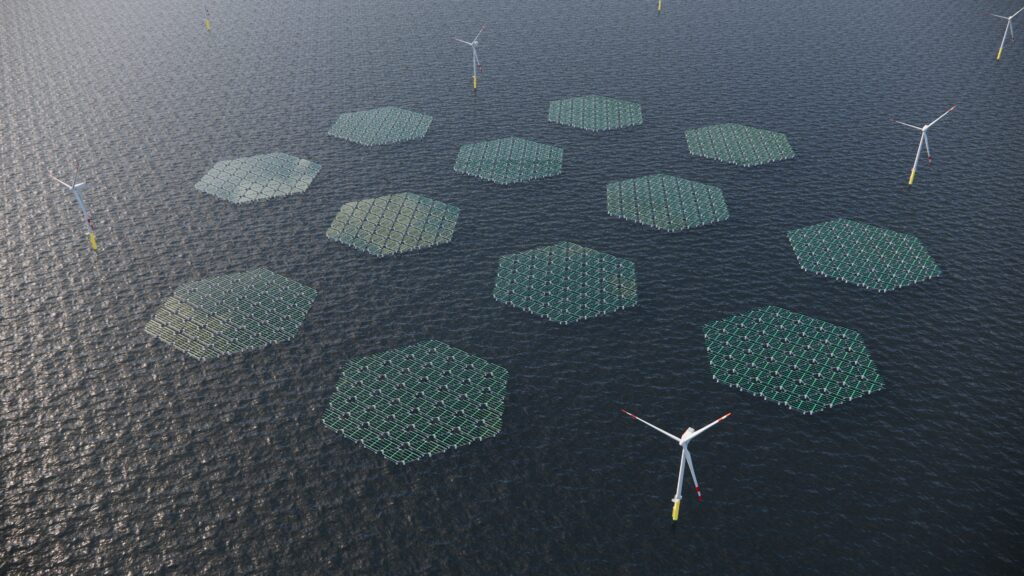 "RWE is constantly looking for innovative ways to further improve the production of renewable energy offshore. We are very keen to further explore the potential of offshore floating solar together with our partner SolarDuck", said Sven Utermöhlen, CEO Wind Offshore of RWE Renewables.
"For countries with lower mean wind speeds but high solar irradiation, this opens up attractive opportunities. We want to contribute to accelerate the energy transition, have a positive impact on marine ecology and help to integrate energy systems".
A winning bid for the HKW site VII will realise the integration of an offshore floating solar plant at a pre-commercial scale with 5 MWp combined with innovative energy storage solutions into the offshore wind farm.
Further building on the collaboration with project Merganser and HKW, RWE and SolarDuck will explore new opportunities with the objective to develop commercial offshore floating solar parks, both stand-alone and hybrid.
The integration of offshore floating solar into an offshore wind farm is a more efficient use of ocean space for energy generation (using the space between the wind turbines) and allows for synergies with regard to the construction and maintenance of the multi-source renewable energy plant, RWE said.
The result is a more balanced production profile due to the complementary nature of wind and solar resources, according to RWE.
Follow offshoreWIND.biz on: