Mingyang Starts Trading on London Stock Exchange
At 8:00 GMT on 13 July, Mingyang Smart Energy started trading on the London Stock Exchange (LSE).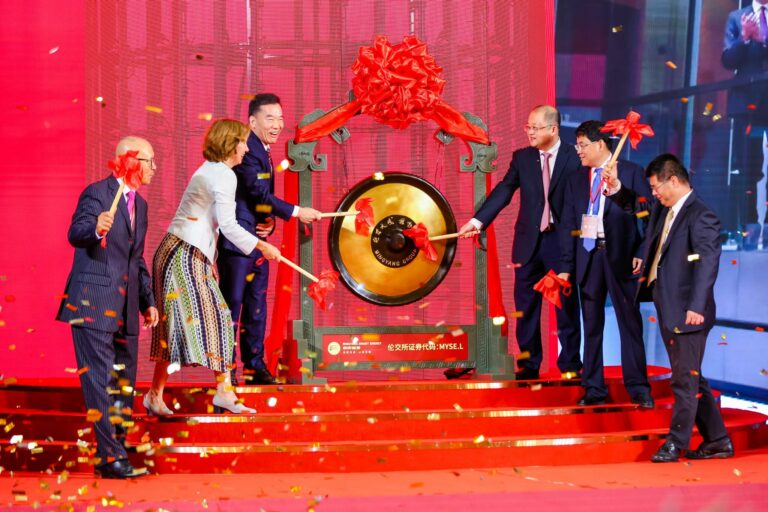 The company was admitted to trading on the Shanghai segment of the LSE through an offering of the Global Depositary Receipts (GDRs), with the proceeds from the offering to be used to expand Mingyang's overseas business and to scale up the production of renewable energy infrastructure, according to the company.
The Chinese wind turbine manufacturer has also qualified for the LSE's Green Economy Mark, which is given to London-listed companies and funds that generate at least 50 per cent of annual revenues from green economy-related products and services.
According to Mingyag, this qualification showcases the LSE's recognition of the company as a significant contributor to net zero and other environmental goals.
"The listing of Mingyang Smart Energy GDRs is a key milestone that will enable us to advance the company's strategy implementation and internationalization process. Through technological and business innovations, we are becoming an industry leader in providing global integrated renewable energy solutions that will benefit the world", said Mr. Zhang Chuanwei, Chairman and CEO of Mingyang.
Mingyang was the first Chinese wind turbine supplier to deliver turbines for a European offshore project, having provided ten of its MySE 3.0-135 units for the Italian Taranto offshore wind farm.
In December last year, the company entered the UK offshore wind market after signing a Memorandum of Understanding (MoU) with the UK Department for International Trade (DIT) to cooperate on bringing Mingyang's investment plans for the UK's offshore wind sector to realisation.
The agreement focuses on Mingyang investing in a blade manufacturing factory, a service center and potentially a turbine assembly factory in the UK.
Mingyang was also first to announce a 16 MW offshore wind turbine.
In August 2021, the company launched the MySE 16.0-242, said to be the world's largest hybrid drive wind turbine with a nameplate capacity of 16 MW.
The company's most powerful offshore wind turbine that is currently commercially available is the MySE11-203. The platform of this model was also upgraded to enable a 12 MW capacity and was recently launched as MySE 12 MW hybrid drive, typhoon-resistant offshore wind turbine.
Follow offshoreWIND.biz on: