MingYang Enters UK Offshore Wind Market with Major Investment Plans and MoU with Government
Chinese wind turbine manufacturer MingYang Smart Energy has signed a Memorandum of Understanding (MoU) with the UK Department for International Trade (DIT), under which the two parties will cooperate on bringing MingYang's investment plans for the UK's offshore wind sector to realisation.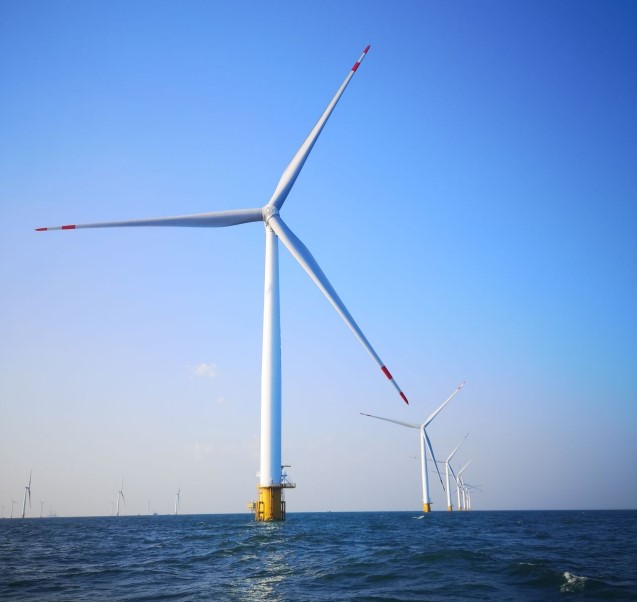 The agreement, signed by MingYang's President and CTO Qiying Zhang and John Edwards, Her Majesty's Trade Commissioner for China at DIT, will focus on MingYang investing in a blade manufacturing factory, a service center and potentially a turbine assembly factory in the UK.
DIT and MingYang will start working together on completing a final investment agreement on the planned factories once all pre-conditions are fulfilled.
"If successful, this investment will create the UK's first wind turbine assembly factory. That means that more of the offshore wind energy we use in the UK would be made in the UK, creating more green jobs in one of our most exciting industries", said John Edwards, Her Majesty's Trade Commissioner to China.
The two parties will also collaborate to explore other market entry options in the UK, including wind turbine testing, offshore wind demonstration projects, and pre-commercial wind farms. MingYang, which opened a business and engineering centre in Germany last year, said that it would also be interested in the opportunity to use engineering, manufactured-components, and other services from the UK in developing its local supply chain.
The Chinese company cracked the European offshore wind market earlier this year when the Italian Taranto project switched from the initially planned Senvion 3.0M122 turbines to MingYang's MySE 3.0-135 model.
At the end of October, the company said it had secured a contract for a floating wind project in Europe, for which it would supply its 11 MW hybrid drive offshore wind turbines.
Two months prior to that, MingYang launched the MySE 16.0-242, said to be the world's largest hybrid drive wind turbine with a nameplate capacity of 16 MW.
The MySE 16.0-242, which was certified by DNV and China General Certification Center (CGC) for design, is scheduled for full prototype rollout in 2022, to be followed by prototype installation in the first half of 2023 and commercial production in the first half of 2024, MingYang said.