MingYang Turbines for Taranto OWF Arrive in Italy
MingYang Smart Energy's wind turbines for the 30 MW Taranto offshore wind farm arrived in Italy last week. The Chipol Changan cargo ship brought the turbines into the YILPORT Taranto, where the offloading works are taking place.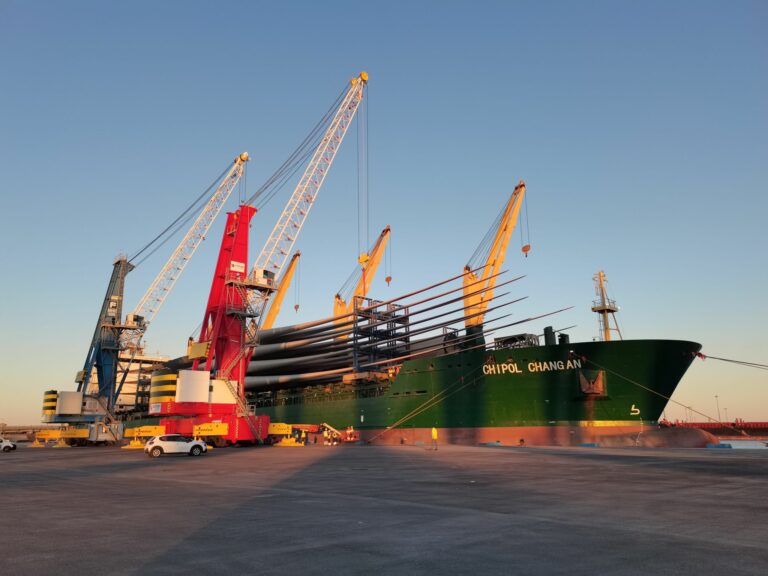 MingYang completed the production of ten of its MySE 3.0-135 wind turbines for the Italian offshore wind farm in August.
The developer of the 30 MW project, Renexia, placed an order with MingYang at the beginning of this year, switching from the initially planned Senvion 3.0M122 turbines. According to MingYang, this is the first time a Chinese OEM is supplying turbines for the European offshore wind market.
The arrival of the wind turbines follows the load-out of the first monopiles, which started last month.
The Taranto offshore wind farm, also known as Beleolico, is located near the Taranto harbour in Italy. Along with being the country's first offshore wind farm, the project will also become the first wind farm built in the Mediterranean Sea.
The 30 MW project is scheduled to be put into operation in 2022.